Poverty rate will fall to 18.6pc in 5 years: minister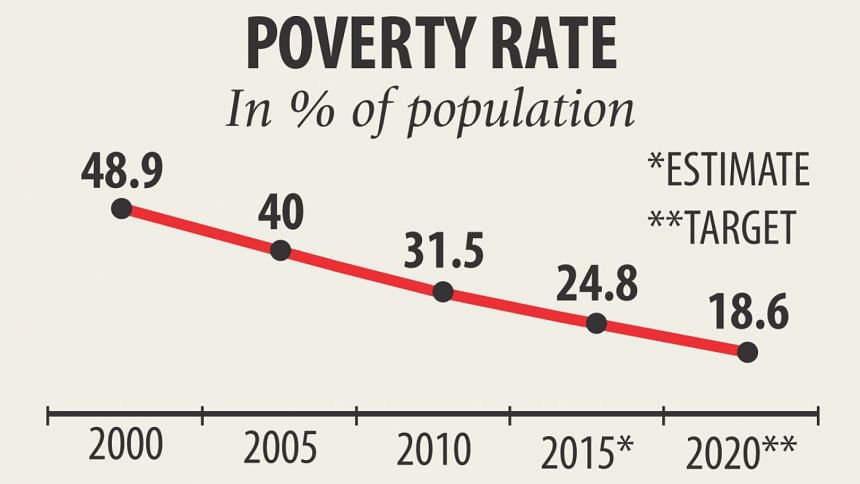 Bangladesh's poverty rate will come down by 6.2 percentage points to 18.6 percent in the next five years, Planning Minister AHM Mustafa Kamal said yesterday.
The main objective of the seventh five-year plan is to create jobs and reduce income inequality, he said at a meeting of the steering committee to formulate the plan at the National Economic Council auditorium.
If the plan is implemented properly, about 1.29 crore jobs would be created, Kamal said, adding that the scheme has been designed in line with budget allocation.
As a result, it will be easy to monitor whether the plan is being implemented properly every fiscal year, he said.
Mashiur Rahman, the prime minister's economic affairs adviser, said income disparity is decreasing gradually.
He said wages have gone up in the extreme poverty-stricken areas of Rangpur. Skills development institutions have to be set up throughout the country to increase manpower exports, Rahman said.
Shamsul Alam, member of the General Economics Division, presented the features of the five-year plan and said it would soon be placed at the NEC meeting for approval.