No driving licence needed to buy motorcycle until Dec 14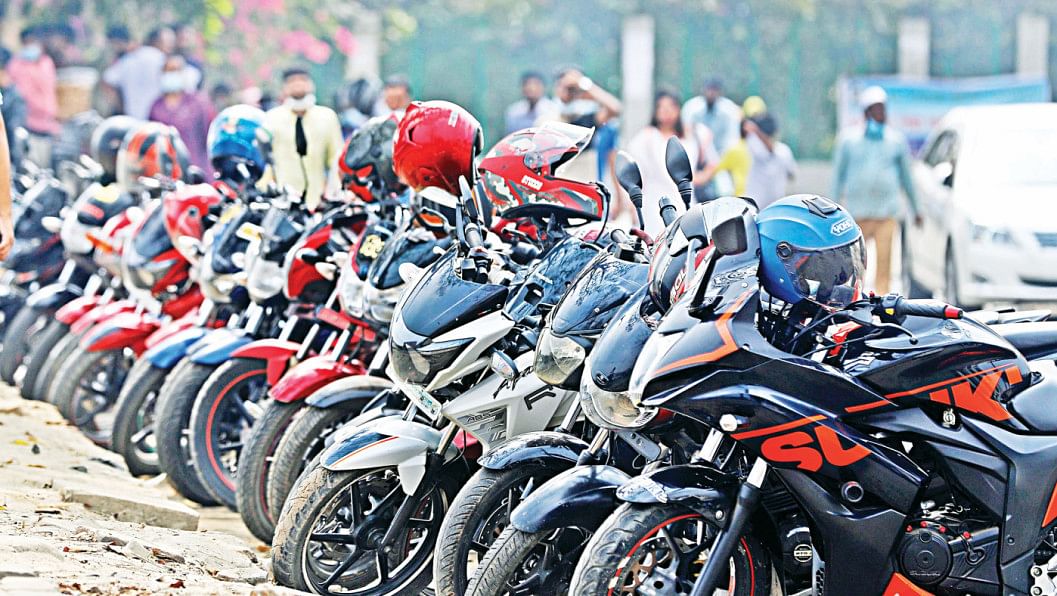 The Bangladesh Road Transport Authority (BRTA) has extended the time for purchase of motorcycle without a valid driving licence until December 14.
In early July, the BRTA made it mandatory to have a valid driving licence for attaining every motorcycle registration number from September 15 in an effort to reduce road accidents.
Today, the road transport authority issued a circular to announce that it has postponed the deadline on request of the Bangladesh Motorcycle Assemblers and Manufacturers Association (BMAMA).
At same time, the licensing authority, BRTA, asked the motorcycle sellers not to sell two wheelers without valid driving licence from December 15.
Meanwhile, motorcycle sales slowed ever since the government announced making driving licence mandatory.
The two-wheeler sales grew by 10 per cent year-on-year to 98,690 units in the July-August period of this year, much lower from the previous year's growth of 20 per cent, ACI Motors Ltd—the local distributor of Japanese Yamaha-branded motorcycle—found in its regular market analysis.