Taka slips further as Bangladesh Bank sells USD at Tk 103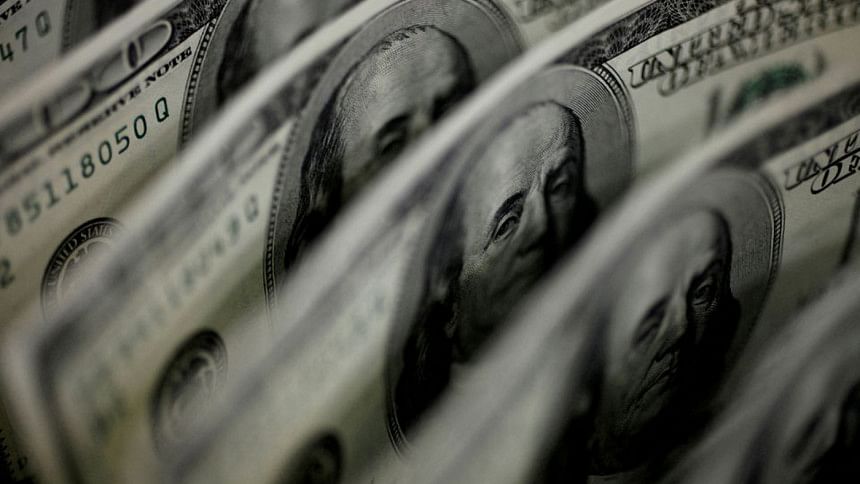 The taka has weakened further against the US dollar as the Bangladesh Bank has started selling the American greenback to banks at Tk 103.
The move is aimed at adjusting the exchange rates gradually in line with the market demand and supply.
The latest depreciation comes a month after the central bank sold the greenback to banks at Tk 102 per USD.
The central bank is selling the dollars to banks to help them meet their foreign currency requirements, particularly for import payments, amid the foreign exchange crisis that has lingered for a year.
The central bank sold $70 million to banks at the new rate, said a senior BB official, seeking anonymity.
"We are adjusting the exchange rate gradually."
In the interbank market, the greenback traded at up to Tk 107.40 yesterday in contrast to Tk 86 a year ago.
The local currency has been under pressure against the dollar over the last one year owing to higher import payments than overall receipts from export and remittance. As a result, the country's foreign exchange reserves have fallen.
The reserves stood at $31.06 billion on March 30, down 30 per cent year-on-year.