Dollar steady as banking crisis fears keep investors jittery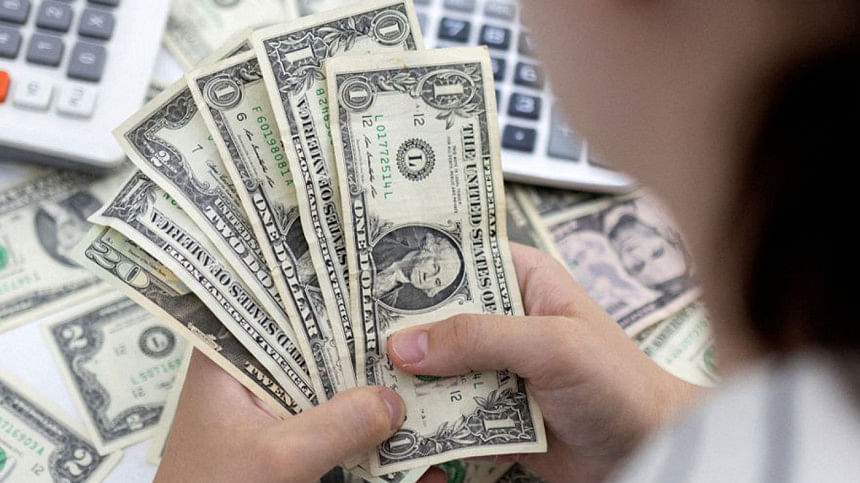 The dollar was firm on Monday, while the yen hovered near its seven-week peak as investors assessed moves made by authorities and regulators to rein in worries over the global banking system.
The dollar index, which measures the currency against six rivals, was up 0.078 per cent at 103.060, having gained 0.5 per cent on Friday amid banking jitters, with shares of Deutsche Bank (DBKGn.DE) sliding nearly 9 per cent.
Global banking stocks have been battered through the month in the wake of the sudden collapse of two US lenders and the rescue of embattled Swiss bank Credit Suisse (CSGN.S) last week, with authorities stepping in to ease investors nerves.
On Friday, the US Financial Stability Oversight Council said the US banking system was "sound and resilient" despite stress on some institutions. Investors, though, remain wary.
"Pragmatic action by central banks, governments, and the private sector has thus far been insufficient to allow investors to be confident that the problem is ring-fenced," said Marc Chandler, chief market strategist at Bannockburn Global Forex.
Risk-wary investors sent the yen to a seven-week high of 129.65 per dollar on Friday. It was last at 130.70 on Monday.
The Fed on Wednesday raised interest rates by 25 basis points, as expected, but took a cautious stance on the outlook because of banking sector turmoil even as Fed Chair Jerome Powell kept the door open on further rate rises if necessary.
Markets are pricing in an 87 per cent chance of the Fed's standing pat on interest rates in its next meeting in May and anticipate a rate cut as early as July, according to CME FedWatch tool.
"Contrary to the clear signal from Powell, the Fed funds futures are pricing in dramatic easing in the coming months," Chandler said. "This is extremely aggressive and stretches the imagination."
Minneapolis Fed president Neel Kashkari said on Sunday the recent stress in the banking sector and the possibility of a follow-on credit crunch has brought the US closer to recession.
"What's unclear for us is how much of these banking stresses are leading to a widespread credit crunch. That credit crunch ... would then slow down the economy," Kashkari said in comments to CCBS show Face the Nation. "This is something we are monitoring very, very closely."
Meanwhile, the euro was up 0.03 per cent to $1.0762, after falling 0.6 per cent on Friday. Sterling was at $1.2236, up 0.06 per cent on the day, having slid 0.5 per cent on Friday.
The Australian dollar rose 0.03 per cent versus the greenback at $0.665. The kiwi was flat at $0.620.
In cryptocurrencies, bitcoin last rose 0.92 per cent to $27,883.00. Ethereum, last rose 1.05 per cent to $1,769.40.