Dollar bounces as expectations of Fed rate hike climb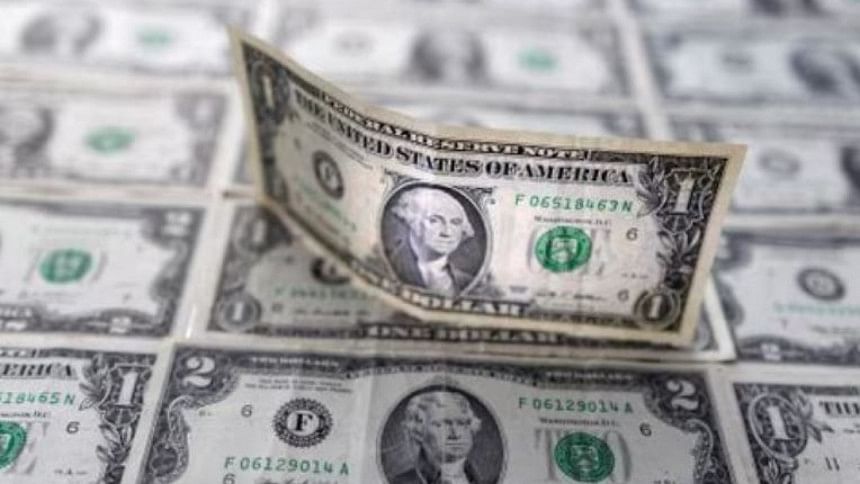 The dollar rebounded on Monday and hit a one-month high against the yen, as resilience in core US retail sales and impressive Wall Street bank earnings raised market expectations for an interest rate hike from the US Federal Reserve in May.
While US retail sales fell more than expected in March, so-called core retail sales, which excludes automobiles, gasoline, building materials and food services, slipped just 0.3 per cent last month, data released on Friday showed.
And first-quarter 2023 earnings from JPMorgan Chase & Co (JPM.N), Citigroup Inc (C.N) and Wells Fargo & Co (WFC.N) were better than expected, brushing off concerns about a banking crisis that unfolded in March.
Against the yen , the dollar rose to a one-month peak of 134.22 on Monday, with the Japanese currency coming under pressure as the Bank of Japan sticks to its dovish stance.
Meanwhile, the US dollar index steadied at 101.65, standing some distance away from Friday's one-year low of 100.78.
Friday marked the fifth straight weekly loss for the index, as recent signs that inflation in the United States is cooling have raised expectations that the Federal Reserve would not have to hike rates as much as previously feared.
Elsewhere, the euro slipped marginally to $1.0986, while sterling fell 0.02 per cent to $1.2412.
"The US bank earnings came out much better than expectations, which suggests that the US economy is not so bad ... So I think that will increase (expectations) for the Fed to continue raising interest rates," said Tina Teng, market analyst at CMC Markets.
Money markets are now pricing in a roughly 81 per cent chance that the Federal Reserve will raise interest rates by 25 basis points next month, up from about a 69 per cent chance last week.
Short-term inflation expectations have also increased, with the University of Michigan's preliminary April reading showing that one-year inflation expectations rose to 4.6 per cent from 3.6 per cent in March.
Yields on US Treasuries remained elevated on Monday, holding on to most of Friday's jump.
The two-year US Treasury yield , which typically moves in step with interest rate expectations, stood at 4.1161 per cent, after hitting a roughly two-week top of 4.137 per cent on Friday.
The benchmark 10-year yield was last at 3.5166 per cent.
Some hawkish Fed speak also aided the higher interest rate expectations, with Fed Governor Christopher Waller and Atlanta Fed President Raphael Bostic suggesting that the Fed could hike another 25 bps next month.
In other currencies, the Aussie gained 0.01 per cent to $0.67095, while the kiwi fell 0.19 per cent to $0.61985.
Over in Asia, a raft of economic data from China out this week takes centre stage, as traders look for clues on how the recovery in the world's second-largest economy is playing out.
"We expect March activity data to show moderate growth momentum acceleration, but (are) unlikely to see large positive surprises," analysts at MUFG said.
Last week, China reported an unexpected surge in its exports in March, which shot up 14.8 per cent from a year earlier, snapping five straight months of declines.
The offshore yuan fell roughly 0.1 per cent to 6.8786 per dollar.