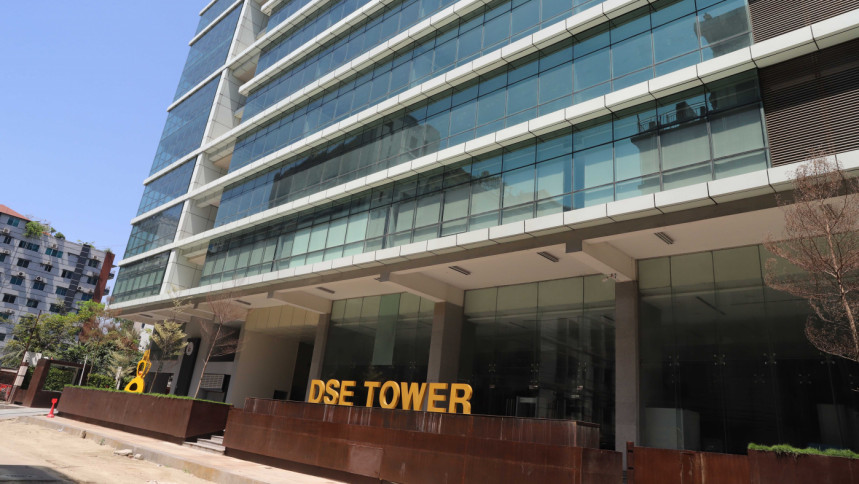 Stocks continued to rise for the third consecutive day today while the turnover also maintained an increasing trend.
The DSEX, the benchmark index of the Dhaka Stock Exchange (DSE), up 15 points, or 0.24 per cent, to 6,241.
In the last three working days, the index rose 93 points.
Turnover advanced 12 per cent to Tk 1,159 crore.
At the premier bourse, 156 stocks advanced, 132 declined and 92 remained unchanged.
Anlima Yarn Dyeing topped the gainers' list that rose 9.81 per cent. Sunlife Insurance, Desh Garments, KDS Accessories, and Shurwid Industries also rose significantly.
Tamijuddin Textiles shed mostly that eroded 4.52 per cent. Premier Leasing, Popular Life First Mutual Fund, Malek Spinning Mills, and Phoenix Finance also remained in the top losers' list.
Beximco Ltd became the most traded stock with shares worth Tk 81 crore changing hands followed by Fortune Shoes, LafargeHolcim Bangladesh, Malek Spinning Mills, and IPDC Finance.
The Chittagong Stock Exchange also rose. The CASPI, all share price index of the port city bourse, up 56 points, or 0.30 per cent, to 18,369.
At the CSE, 116 stocks up, 86 down and 82 remained the same.