ShareTrip recognises industry partners, declares investment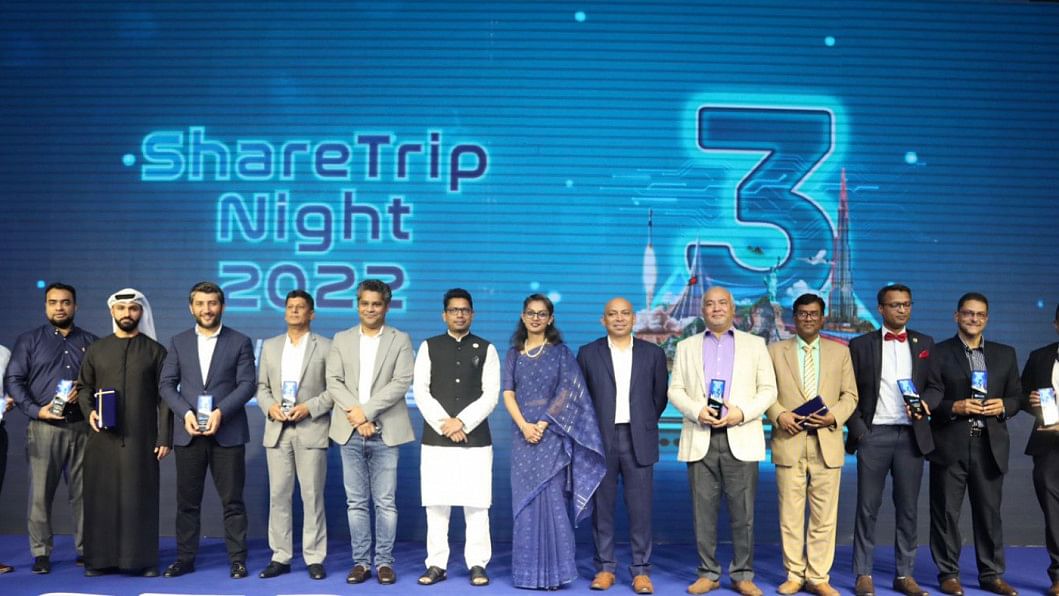 The country's leading online travel agent ShareTrip has celebrated its third anniversary together with its partner and stakeholder organisations through a grand award ceremony.
The event was held at the Sheraton Dhaka hotel on August 7, where ShareTrip handed over prestigious accolades to numerous deserving market players from industries related to travel and tourism as an amiable gesture for the extended support and contribution each made in 2020-2021.
This is the very first time in the travel industry that an agent is giving awards to its suppliers and industry partners, Sharetrip said in a statement.
State Minister for ICT Zunaid Ahmed Palak graced the event as the chief guest.
Sami Ahmed, managing director of Startup Bangladesh Ltd, also attended the event as the special guest.
ShareTrip's Co-Founder and CEO Sadia Haque and Founder Kashef Rahman were also present.
Startup Bangladesh Limited, the flagship venture capital company of ICT Division, decided to back ShareTrip to ensure that the travel agency gains a competitive edge over all verticals of the travel industry.
Startup Bangladesh has invested at ShareTrip's $50 million company valuation.
They aim to play a dominant role in the travel industry and convert the progress into a digitised industry.