'Quality human resource key to development of ICT sector'
Experts say at BASIS event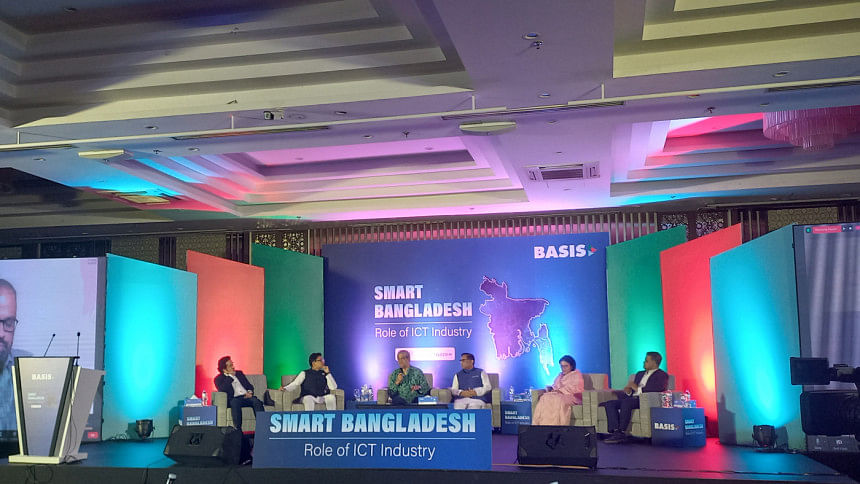 Quality human resource development is the key to ensure further progress of the country's ICT sector, said experts today.
"Now, the most important issue is human resource development in the ICT sector," said Russell T Ahmed, president of Bangladesh Association of Software and Information Services (BASIS).
He was speaking at an event titled 'SMART Bangladesh: Role of ICT Industry' organised by the BASIS at Radisson Blu Dhaka Water Garden on Sunday.
"In order to develop skilled human resources, we have taken initiative to transform BASIS Institute of Technology and Management into a university," Ahmed said.
"If we can do that then it will be possible to create qualified manpower in the IT sector like the garments sector," he said.
Ahmed said the BASIS also wants to set up an integrated research and development wing with government support for the promotion of the industry. Besides, a roadmap is essential for public-private partnerships, he added.
The BASIS president called for cooperation in all spheres of government including the ICT Division, and the Posts and Telecommunications Division in this regard.
"When we talk to tech firms, they say they are facing manpower crunch and when we talk to the academia, they say their graduates are not finding jobs," said Abu Issa Mohammad Mainuddin, executive director of the BASIS.
Mustafa Jabbar, post and telecom minister; Nasrul Hamid, power, energy and mineral resources minister, and Zunaid Ahmed Palak, state minister for ICT, also spoke.