Interlinkages, Creditsafe to provide global counterparty credit reports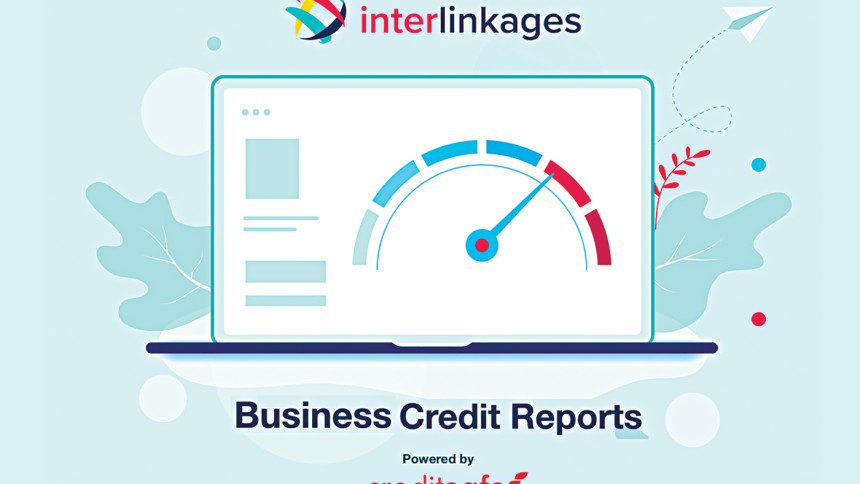 Interlinkages Online in association with Creditsafe will now provide Bangladesh with global counterparty credit reports, which will help the country's financial institutions make informed decisions when fulfilling payment obligations for international trade.
Interlinkages, a cross-border trade finance marketplace for corporations and banks, has expertise in the trade finance domain and a solid understanding of Bangladesh's banking ecosystem.
"That is why we are very excited to announce our strategic collaboration with Interlinkages to expand our presence in Bangladesh by bringing our industry leading business credit reports to the country's banks," said Cato Syverson, CEO of Creditsafe. A counterparty credit report is an assessment of a buyer's potential risk to default on their payments.
For example, a letter of credit (LC) is a guarantee from the bank that a buyer's payment to a seller will be received on time and for the correct amount.
In the event that the buyer is unable to make a payment on the purchase, the bank will be required to cover the full or remaining amount of the purchase.
This means that if banks are equipped with accurate risk assessments, the odds for any financial institution to end up bearing the burden of a defaulter are greatly decreased.
Currently, most financial and non-financial institutions in the country employ third party companies to carry out risk assessments.
These companies, and at times the banks themselves, revise a potential buyer's credit history through data collected from the Credit Information Bureau and other sources before authorising any funding or LCs.
However, similar to other industries in the country, the banking sector is also prone to favoritism and bribery.
Potential borrowers could forge their credit history or have a personal relationship with the bank's official who would approve the loan.
Bangladesh's banking sector has long been burdened by a number of challenges, such as corruption, reviving customer confidence and maintaining good governance.
However, the biggest issue that continues to plague the industry is the massive amount of defaulted loans.
As of December last year, the total amount of outstanding loans was Tk 1,011,828 crore, of which Tk 94,331 crore was classified as non-performing loans, according to a Bangladesh Bank report.
"It has been our endeavour to bring the best of global participants to our ecosystem in international trade and banking," said Anindita Ghosh, CEO of Interlinkages.
Being well informed of the risks before taking on any venture is vital in modern times, where up-to-date data, cost effectiveness and timely access to credit reports play a critical role in the ever evolving trade landscape of South Asia.
"This collaboration will change the way both financial and non-financial institutions in Bangladesh access credit data as it will not only be updated in real-time but also be cost effective," Ghosh added.