Illegal repeaters, jammers, boosters seized in Dhaka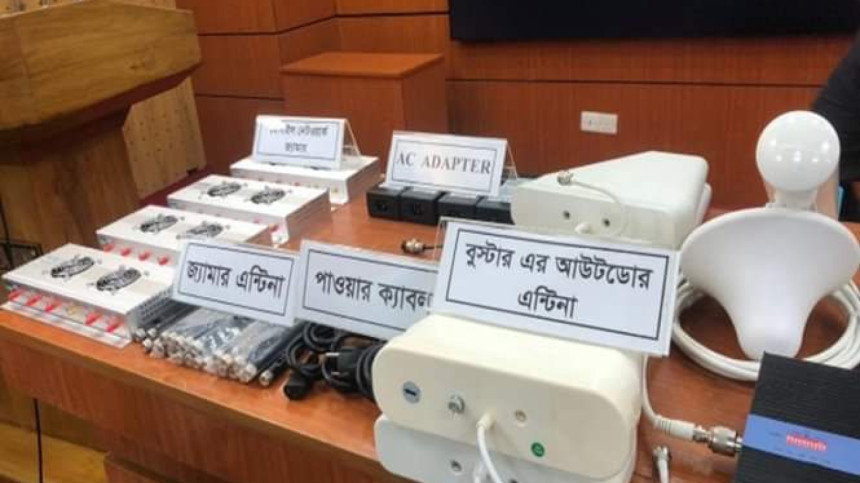 The Bangladesh Telecommunication Regulatory Commission (BTRC) has seized dozens of unauthorised network interference devices such as repeaters, jammers and boosters from different markets in Dhaka in recent weeks.
Those devices were seized from shops at different markets in Bangabandhu National Stadium, Paltan, Tejgaon, Elephant Road and Mohammadpur area.
The BTRC and the Rapid Action Battalion carried out several raids following the demand of the telecom operators to stop the further spread of the network interference devices, which cripple the networks to deliver quality services.
Six persons were also arrested from the spots. Later, they were sued under the telecom act, BTRC said in a press release today.
BTRC's inspection teams also visited the offices of online marketplaces such as Daraz, bdstall.com and ClickBD Limited and ensured the removal of advertisements selling illegal jammers, boosters, and repeaters. The sellers of these devices have been blocked from these sites.
Earlier on April 17, the telecom operators wrote a letter to the telecom regular requesting to take necessary steps to stop the import, sales and use of illegal repeaters, jammers and boosters and create mass awareness.
The next day, the BTRC started the drive to stop the spread and selling of these devices.
The effects of external interference devices have increased even more in recent years.
These devices degrade or reduce the fidelity of the receiver's estimate of the desired received signal, which causes call drop, poor data experiences an inability to connect to the network etc.
The BTRC said they got notice that jammers have been set up illegally in various religious institutions.  As a result, the mobile network of residential buildings, schools, hospitals and other emergency service centres in the vicinity of the religious institution is being disrupted.
"Therefore, all concerned are requested to refrain from using the jammer," BTRC said in the press release.