IBFB criticises move to give amnesty to black money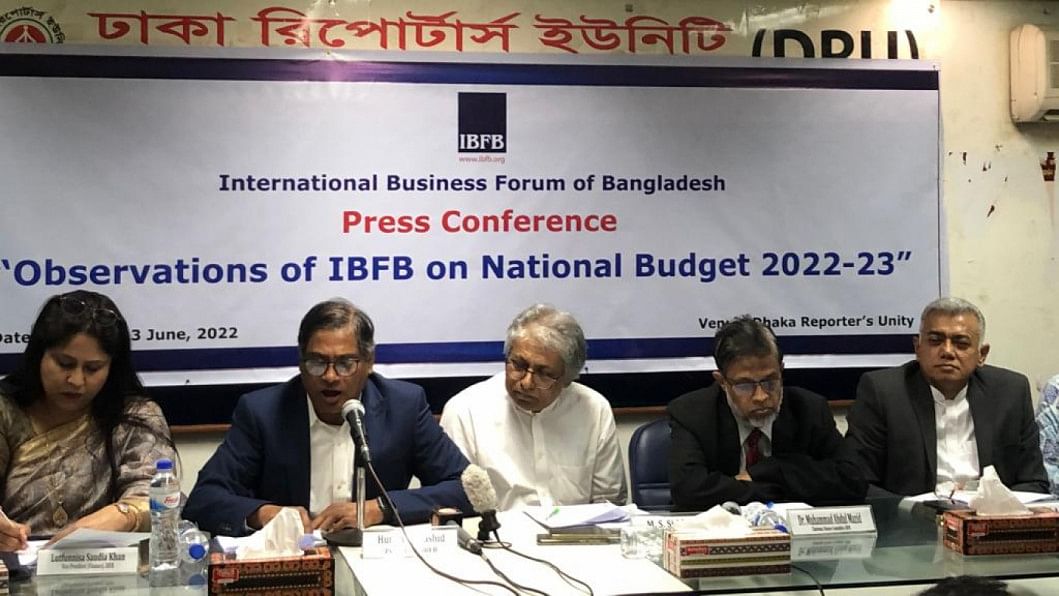 The International Business Forum of Bangladesh (IBFB) today criticised the government's move to give amnesty to laundered money.
The regular taxpayers will feel discouraged if there remains an option to whiten money by paying only 7 per cent tax, said Humayun Rashid, president of IBFB.
He spoke while sharing the IBFB's budget reactions at a press briefing at the Dhaka Reporters' Unity in the capital.
It will be unjustified if the government now gives unquestioned amnesty to black money despite taking a tough stance on corruption, Rashid said.
The money whitening scope will damage the moral balance of the country and the donor and multilateral agencies will also raise objection to the move, he said.
The finance minister highlighted six future challenges of the economy and showcased four strategies to handle those, but no roadmap was shown on how the first two strategies will be implemented, he said.
The huge size of the proposed operating expenditure does not do justice to the government's goal of cutting public spending, Rashid said.
However, IBFB welcomed the proposal of giving equal tax benefit to all industries like the garment sector.
Moreover, it will be a commendable step of Prime Minister Sheikh Hasina as a proposal was placed to set aside around 5.3 per cent of the total budget for the agriculture sector, the Forum said.
Among others, Muhammad Abdul Mazid, chairman of the finance committee of the IBFB, and MS Siddiqui, vice president, also spoke at the event.