Emergence of central bank digital currency and Digital Bangladesh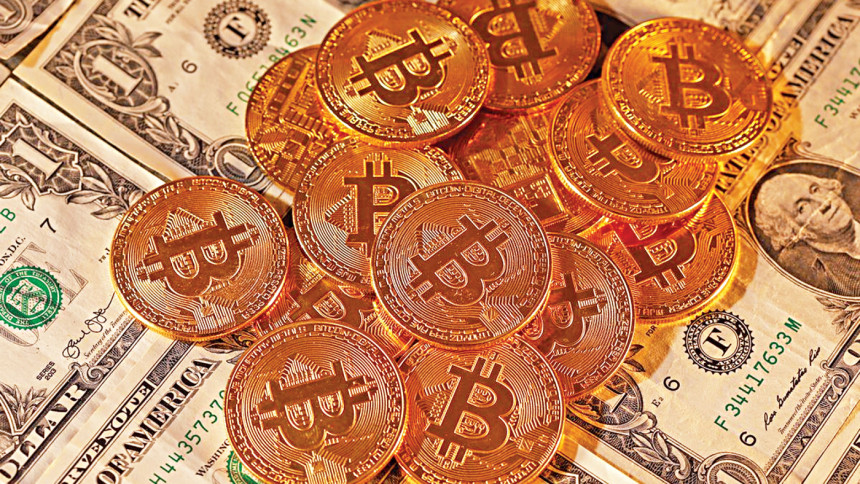 Four years ago, there was a lot of buzz around cryptocurrencies, primarily due to the enormous success of bitcoin. The peak value of bitcoin was staggeringly high at that time—several times the per capita economic output of Bangladesh.
An obvious topic of discussion in those days was the relevance of that cryptocurrency in the context of the everyday lives of common people of Bangladesh.
In my article published in The Daily Star on January 30, 2018, I discussed how with advancements in technology, cryptocurrencies were likely to become the mainstream currency for transactions in the coming years and how central banks might decide to circulate their own cryptocurrencies with their proprietary algorithms and controls.
Since then, central bankers of many countries have worked towards deepening their understanding of cryptocurrencies – both the underlying technology and the risks and opportunities associated with these currencies.
Many central bankers have prohibited the use of cryptocurrencies within their respective regulatory jurisdictions. At the same time, others have initiated their strategy for developing a sovereign-backed digital currency. Indeed, the term central bank digital currency (CBDC) is gaining a lot of attention.
Today, many central banks are deeply involved in planning for their own digital currencies.
According to a recent article in the Economist, more than 50 regulatory bodies are exploring digital currencies.
In May 2020, China's central bank announced that it would start piloting projects with eYuan, a digital currency it will be issuing. In April 2021, the Bank of England and the HM Treasury of the UK announced the set-up of a task force to explore the potential of a UK CBDC.
On April 21, 2021, the chairman of the US Federal Reserve announced that it would seek public consultation on the prospect and potential of a digital currency.
The Reserve Bank of India (RBI), the central bank, has started internal discussions on the prospect of introducing a sovereign-backed digital currency that will be controlled by it. The finance ministry of the government of India are preparing a bill called "The Cryptocurrency and Regulation of Official Digital Currency Bill, 2021" to define the framework for regulating digital currencies – both those issued by the RBI and other entities.
Four years ago, leading public cryptocurrencies such as bitcoin already demonstrated the power of decentralised and democratised monetary control that was neutral to any financial jurisdiction. While the underlying technology of blockchain helped make this possibility a reality for the first time in the history of fiat money, the role of central banks would have been undermined significantly if such cryptocurrencies became mainstream currencies.
Central banks manage the supply of fiat money using various economic policies, such as interest rates, to catalyse economic growth and keep commodity prices under control. Printing money, on paper or digitally, allows central banks to operate with higher flexibility for inflation, targeting and sustaining economic growth.
Public cryptocurrencies such as bitcoin lack that feature due to their decentralised structure and algorithmic control.
CBDC is expected to return that control to central banks as they would be able to design and implement their own algorithms to manage the money supply, thereby influencing most of the financial instruments in the market.
However, CBDC also comes with a business risk for operators in the financial market, such as commercial banks. Today, banks play the most important role in the distribution and collection of money to and from the common people, although the money is printed and issued by the central banks.
Once a central bank starts issuing a digital currency for its public, the money can directly reach individuals from the central bank's system through digital means. The role that commercial banks play today in the supply and collection of money may get diluted significantly if the central bank decides to host all issued digital currencies on behalf of individuals.
At the individual level, the question of overexposure of personal financial information to the government may thus arise.
Today, an individual can maintain multiple accounts with multiple commercial banks, and the central banks usually don't attempt to collate this information to build a financial profile of that individual. If CBDC gets hosted by the central bank, it will become a single repository of financial information on an individual. Modern analytics tools could then build financial profiles of individuals quite easily.
While such possibilities may appear to be business and individual risks, it is unlikely that central banks will undertake such a centralised infrastructure development exercise. While central banks control the algorithm of currency issuance and acceptance fully, they will likely allow commercial banks to operate as currency depository participants under the digital regulatory framework.
Bangladesh's CBDC may bring enormous benefits in terms of its digital aspirations and for its young population. With the country's high teledensity and a growing number of mobile internet users, it will be easier to cover a large population of the country with the rollout of CBDC.
The young age of Bangladesh's population and the higher rate of literacy among this group will also be helpful in adapting to new currency transactions easily. Unlike public cryptocurrencies like bitcoin, Bangladesh's CBDC will likely be useful to the common people, who will be able to use it for their regular buying and selling activities. Retail transactions are likely to get faster and cheaper.
For the central bank, commercial banks, and other direct and indirect operators in the financial markets of Bangladesh, the time has arrived to upskill themselves with this new paradigm of digital currency.
Bangladesh has demonstrated its capability to scale up effectively in multiple areas of financial transactions such as mobile money transfer. However, getting ready for this new paradigm of money and its nationwide rollout will require comprehensive planning and effective execution of the plan.
Setting up a task force with professionals from financial institutions, technology organisations, and academia may be a good first step.
The writer is a partner at PwC. The views are personal.