'Compliant industries can attract huge foreign investment'
Analysts say at World Investor Week's event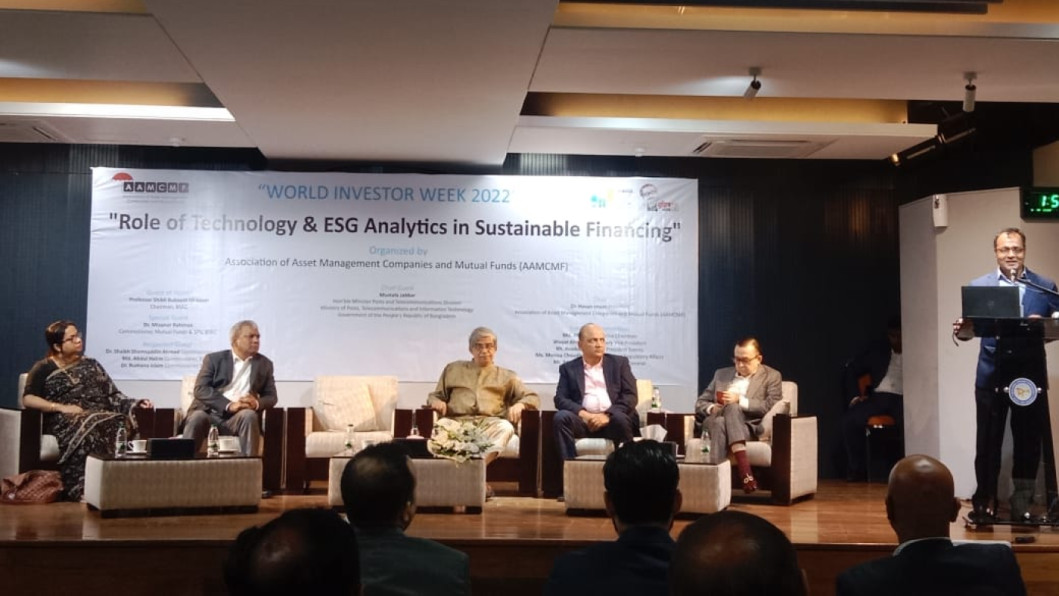 Bangladeshi industries which follow environmental, social and corporate governance in their fields have huge potential in attracting foreign investment, analysts said today.
It is time for the local entrepreneurs to be technologically advanced to compete at the time of the fourth industrial revolution, they added.
The analysts spoke in an event on the "Role of technology and ESG analytics in sustainable financing" that was organised by the Association of Asset Management Companies and Mutual Funds (AAMCMF) at Parjatan Bhaban in Dhaka's Agargaon.
Bangladesh Securities and Exchange Commission is organising the Bangladesh chapter of the World Investor Week and the event was a part of the global programme.
The entrepreneurs should be prompt to absorb the technology in every business, otherwise they will not be able to compete with others, Post and Telecom Minister Mustafa Jabbar said at the event.
The stockmarket investors should also prepare themselves to use artificial intelligence to decide which stocks they should invest on, he said.
In the days to come, the AI will analyse data and tell which stocks would be better for investment, the minister said.
Shaikh Shamsuddin Ahmed, Mizanur Rahman and Rumana Islam, commissioners of the BSEC, and Hasan Imam, president of the AAMCMF, also spoke at the event.