Brac Bank registers Tk 454cr net profit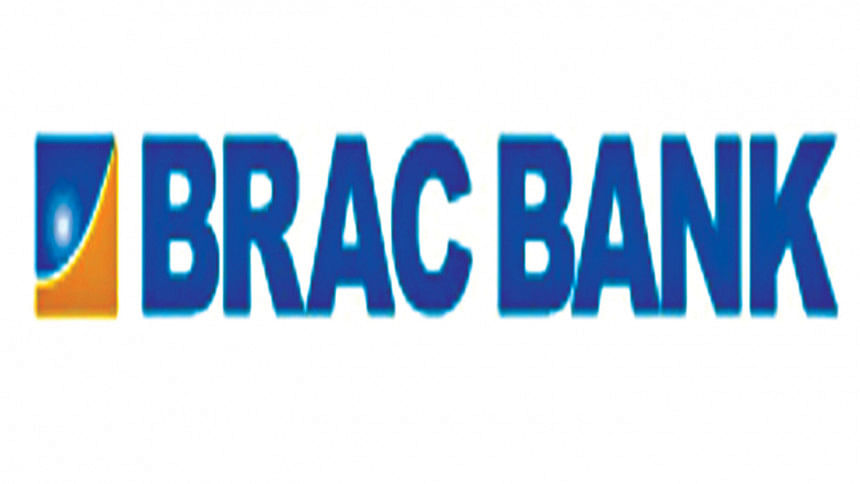 Brac Bank registered a net profit of Tk 454 crore last year, sidestepping the business slowdown caused by the coronavirus pandemic.
The net profit, however, stood at Tk 403 crore on a consolidated basis given the performance of all its subsidiary companies, according to a press release issued by the bank.
The net profit has been reached upon deduction of tax paid to the government.
The private lender disclosed its annual performance for last year through a virtual earning disclosure programme on April 19.
Earnings per share (EPS) of the bank stood at Tk 3.42 on a standalone basis and Tk 3.33 on a consolidated basis.
The lender said it was able to successfully reorganise its operations very early on to embrace new health and safety measures, roll out a virtual operations platform and significantly expand its digital customer solutions.
It said to have allowed the bank to continue to serve its customers during the pandemic and leverage off the economic recovery in the second half of the year.
The bank's board has recommended 10 per cent cash dividend and 5 per cent stock dividend for formal adoption at its annual general meeting, which is scheduled to be held on May 27.
Customer deposits grew by 9 per cent year-on-year while the current account and savings account (CASA) improved from 43 per cent to 55 per cent, which the bank sees as a reflection of a successful deposit mobilisation and interest rate management strategy.
The bank said to have adopted a cautious stance in growing its customer loan portfolio in 2020 with a 3 per cent annual net growth.
Customer lending said to have started the year strongly but was then impacted by the pandemic. Meanwhile small and medium enterprises (SME) lending grew well at 17 per cent.
The non-performing loan (NPL) ratio in the bank dropped to 2.9 per cent last year, reflecting regulatory forbearance, while the NPL coverage ratio was enhanced to 171 per cent to build reserves against potential bad debt challenges arising out of the pandemic.
It is one of the highest NPL coverage ratios in the country's banking industry.
"Brac Bank had come out of the pandemic with its reputation among customers and stakeholders even higher than at the start of the year," said Managing Director Selim RF Hussain.
He particularly complemented the bank's 9,500 odd staff members, saying they exhibited the highest standards of professionalism and sincerity during very difficult circumstances.
M Masud Rana, deputy managing director (DMD) and chief financial officer, Sabbir Hossain, DMD and chief operating officer, Tareq Refat Ullah Khan, DMD and head of the corporate banking division, and other senior officials took part in the event.
The disclosure programme brought together many local and foreign investment analysts, portfolio managers and capital market experts and was also broadcast live on social media for overseas stakeholders.