Banks to pay Tk 1 more for exporters' dollars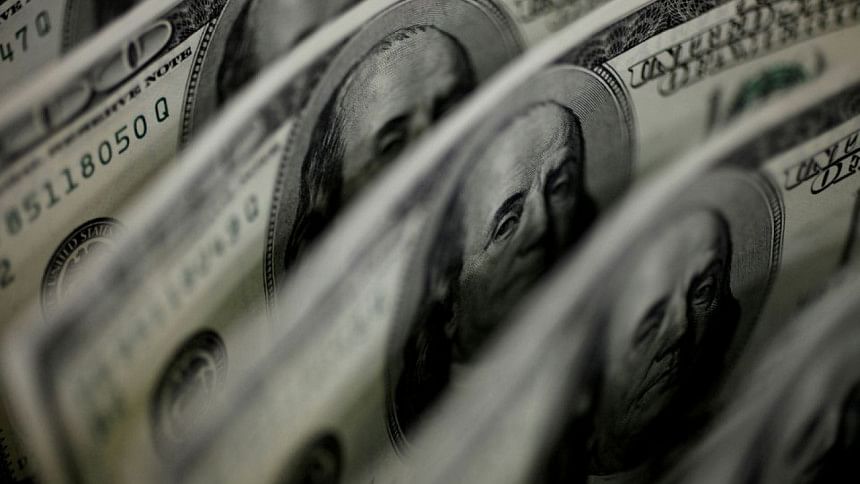 Banks have hiked the rate for purchasing dollars from exporters by nearly 1 per cent or Tk 1 to Tk 103 to reduce the gap in the exchange rates and gradually move towards a single rate in the forex market, according to a decision taken among bankers today.
However, purchase and sales rates offered by banks for remittances and importers will remain unchanged.
Banks as of now will pay as much as Tk 107 for each dollar from remitters who send foreign currency through exchange houses.
The rate for the sale of dollars to importers would be Tk 0.50 higher than the average rate paid for remittance and export earnings by banks, said bankers.
"We are gradually moving towards a single rate (of US dollar)," said Selim RF Hussain, chairman of the Association of Bankers, Bangladesh (ABB), a platform for managing directors of banks.
The ABB and Bangladesh Foreign Exchange Dealers' Association (Bafeda), a platform of banks, took the decision to offer new rates for dollar purchases from exporters on January 31.
Banks have already implemented the decision, according to bankers. 
Bangladesh Bank last month shared its plan to take necessary measures to gradually move towards a market-based, flexible and unified exchange rate by the end of this fiscal year.
Banks started to offer multiples rates for the US dollar since the middle of September 2022 in order to contain the volatility in the foreign exchange market resulting from higher imports than exports and falling remittance earnings.
Since then, the ABB and the Bafeda have been setting exchange rates for the greenback and other foreign currencies for banks to follow, although some economists said the volatility would not subside until a unified exchange rate with a minimum gap in buying and selling rate was reached.