Banglalink secures Tk 1,200 crore syndicated term loan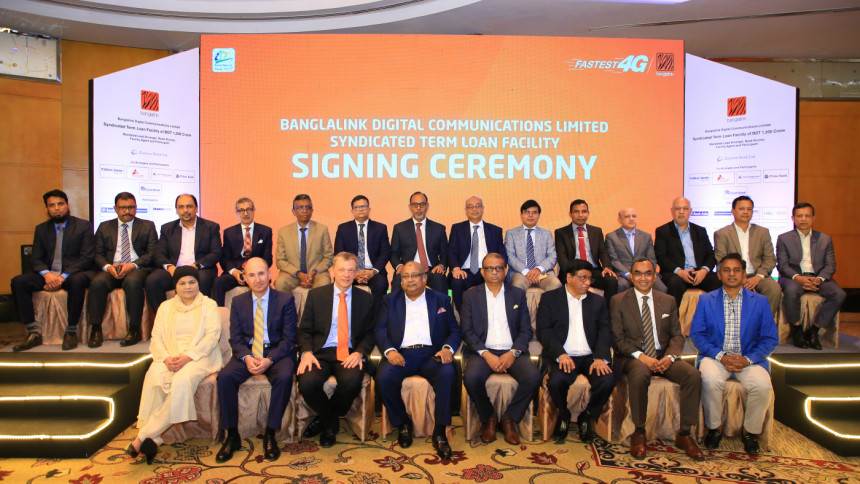 Telecom operator Banglalink today signed an agreement with 17 banks in the country to secure a five-year syndicated term loan of Tk 1,200 crore.
Eastern Bank is the mandated lead arranger, book runner and agent of the loan.
The funds borrowed under this loan agreement will be utilised in Banglalink's capital expenditure, spectrum acquisition and 4G network modernisation across the country, the operator said in a statement yesterday.
Banglalink has recently increased its total spectrum holding to 80 MHz, which will underpin its position as the fastest 4G network in Bangladesh and its nationwide expansion drive.
It has declared its plan to establish more than 3,000 new base stations this year.
Erik Aas, chief executive officer of Banglalink, said: "The significant investment that we are set to make is yet another testament to our firm commitment to the Bangladesh market."