Bangladesh slips three notches in Global Innovation ranking
The country was ranked 105th in the latest GII, down from 102nd a year ago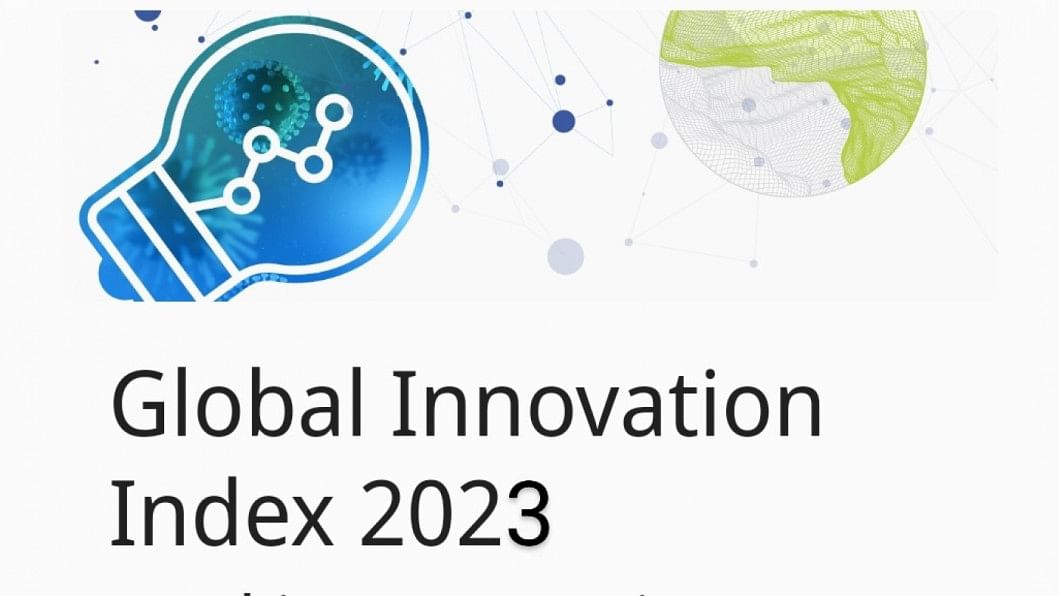 Bangladesh slips three notches in Global Innovation Index (GII) 2023 as it has performed worse than others in terms of extension of credit to the private sector and for domestic industry diversification.
The country was ranked 105th in the latest GII, down from 102nd a year ago, according to the report released by the UN agency World Intellectual Property Organisation (WIPO) on September 27.
Bangladesh's ranking in market sophistication, under which credit and domestic industry diversification falls, dropped to 100th this year from 92nd the previous year, said the GII. 
With the downgrade in ranking, Bangladesh's ranking among 37 lower income countries dropped to 22nd in 2023 from 20th the previous year.
Bangladesh, however, could improve position by one notch to 7th among economies in the Central and Southern Asia.
Bangladesh falls behind India, Sri Lanka and Pakistan but stays ahead of Nepal in South Asia, according to the GII 2023.
Switzerland, Sweden, the United States, the United Kingdom and Singapore are the world's most innovative economies this year.
The GII 2023 uses 80 indicators to track global innovation trends in 130-plus economies, guiding policymakers and business leaders in stimulating human ingenuity, according to the WIPO. 
This year, the report's findings are unveiled against a background of slow economic recovery from the Covif-19 pandemic, high interest rates and geopolitical conflict.
The report said a total of 21 economies outperformed on innovation as expected relative to their level of development, and the majority was located in Sub-Saharan Africa and South East Asia, East Asia, and Oceania.
"India, the Republic of Moldova and Viet Nam are each innovation overperformers for 13 years in a row. Indonesia, Pakistan and Uzbekistan maintain their overperformer status for a second year and Brazil for a third consecutive year," it said.
The WIPO report said Bangladesh performs better in innovation outputs than innovation inputs in 2023. 
"This year Bangladesh ranks 114th in innovation inputs. This position is lower than last year," it said, "Bangladesh ranks 89th in innovation outputs. This position is higher than last year."
The country ranks highest in creative outputs, knowledge and technology outputs, infrastructure and market sophistication.
It performs poorly in indicators of business sophistication, human capital and research and institutions.