ADB cuts Bangladesh's GDP growth forecast to 5.3% for FY2023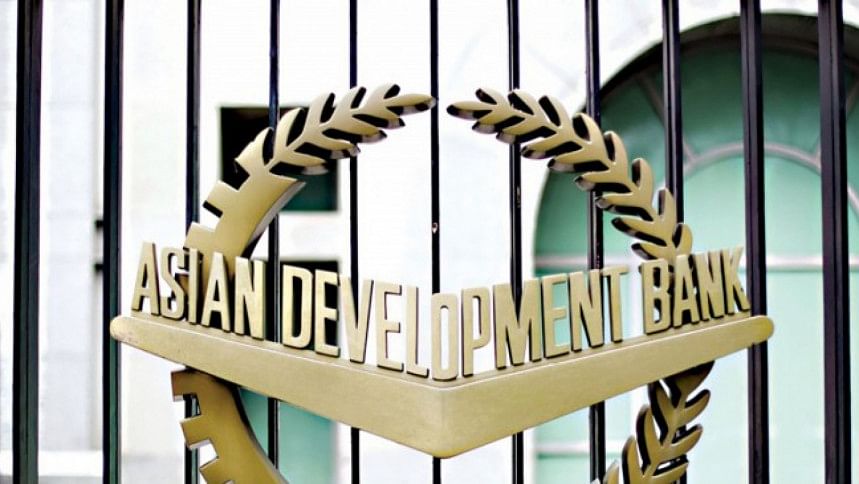 The Asian Development Bank (ADB) today said Bangladesh's gross domestic product (GDP) is expected to grow by 5.3 per cent in the ongoing fiscal year, down from the 6.6 per cent it projected earlier.
The slower growth forecast reflects subdued domestic demand and weaker export expansion due to slow global growth following the Russian invasion of Ukraine, said the Asian Development Outlook (ADO) April 2023.
In September, the Manila-based lender downsized its projection for Bangladesh's GDP growth to 6.6 per cent for FY23 from the 7.1 per cent it projected in April.
"The GDP growth of Bangladesh is projected to slow to 5.3 per cent in FY2023 and then edge back up to 6.5 per cent in FY2024," the global lender said in its outlook today.
In December, the government revised down the growth forecast from 7.2 per cent to 6.5 per cent due to the impacts of the Ukraine war. The economy expanded by 6.9 per cent in 2020-21 and 7.1 per cent in 2021-22.
The ADB said private consumption growth is expected to slow further because of economic uncertainty caused by high inflation and growth in public consumption continues to slow with the government's austerity measures to curb inflation.
Public investment will be affected by austerity measures that prioritise the implementation of large investment projects due to lower revenue and declining foreign exchange reserves, the ADB said.
"Private investment is expected to be lower because of energy shortages and higher production costs. Net exports will add to growth as imports decline under restrictions and importers struggle to open letters of credit."