82 traders fined Tk 5 lakh for consumer right violation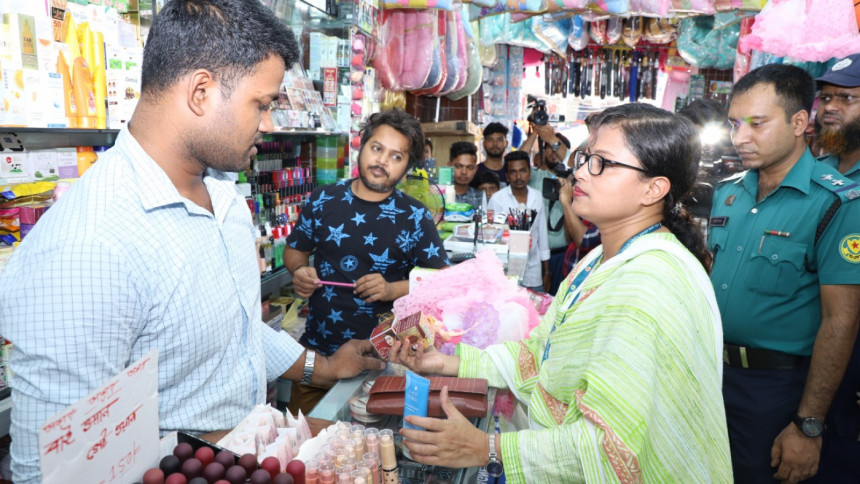 The Directorate of National Consumers Right Protection (DNCRP) today fined 82 traders Tk 4.94 lakh across the country for their failure to protect consumers' rights.
The directorate imposed the fines during market monitoring activities in 36 districts of the country, including Dhaka metropolitan city.
Forty-eight markets and various business establishments across the country, including the some on Uttara Janpath Road and Dhaka's New Super Market, were fined Tk 4.84 lakh.
An DNCRP official said a fine of Tk 10,000 was imposed and collected on one of the traders through the settlement of a written complaint and a complainant was paid 25 per cent of the fine or Tk 2,500.