Islami Bank urged to lend further to Swan Garments
Govt's inspection department seeks help to clear workers' dues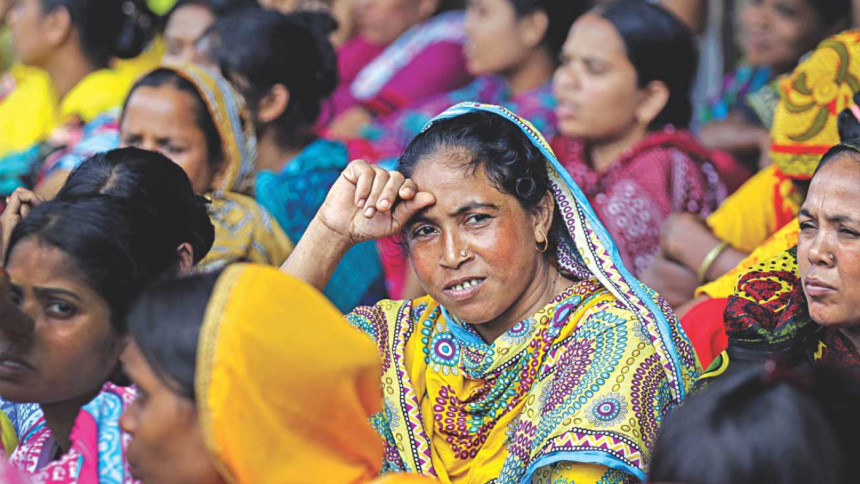 The Department of Inspection for Factories and Establishments (DIFE) yesterday requested Islami Bank Bangladesh, the financier of Swan Garments, to further lend Tk 1.39 crore to the apparel maker so that it can clear one month's salaries of its workers.
Both the DIFE and the bank had been in trouble finding a successor of the company after the death of its Chinese owner, Ming Yuen Hon (Toby), in April.
The confusion over the legal ownership of the company was cleared up after Toby's wife Patricia Hon presented her marriage certificate to the DIFE yesterday.
"We found Patricia as the successor of the company," said Syed Ahmed, inspector general of the DIFE. Patricia has 0.31 percent share in the company.
The labour ministry earlier formed a committee headed by the DIFE chief to settle the payment issues of the workers.
In a letter, the inspection department requested the bank to give Tk 1.39 crore to Patricia either as a loan or under the bank's corporate social responsibility so that the company can pay the salaries of 1,300 workers at least for one month, Ahmed added.
Mohammad Abdul Mannan, managing director of Islami Bank, said, "We will have to verify the documents before we give further loans or payments from our CSR fund to Swan Garments."
The bank cannot give any further loans in absence of a legal owner of the company, he added. "We are worried about how we can recover the Tk 41 crore loans already given to the company."
Toby had a 99.5 percent share in Swan Garments; the remaining 0.5 percent is in the name of another woman, but not in the name of Patricia, who had claimed to be his widow. Mannan declined to name the 0.5 percent shareholder.
Disputes over the ownership have to be settled to resume operations of Swan Garments, and if Islami Bank wants to continue financing, it will need permission from the central bank as the company's loans have already been classified, Mannan added.
Patricia said: "I do not really know how much money is needed to make full payments to the workers and restart the units."
"But, of course, I will reopen the factories soon. Now there is no confusion regarding the successor of the company as I have shown the legal documents," she told The Daily Star by phone.
Concerned that the fate of the workers will be similar to that of the workers of Tuba Group, who last year went on a hunger strike to demand wages and other arrears, workers of Swan Garment have been in a sit-in protest outside National Press Club since July 12.