Graft scaring off foreign investors: German envoy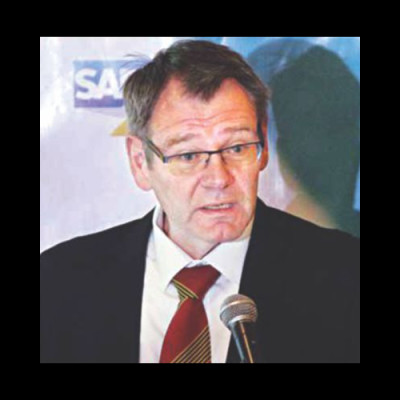 Corruption in Bangladesh is the main barrier to attracting foreign investment from Germany, German Ambassador Thomas Prinz said yesterday.
Germans are extremely careful about this kind of non-compliance behaviour, he told a group of businesspeople at a luncheon meeting of Foreign Investors' Chamber of Commerce and Industry (Ficci) at the Westin Dhaka hotel.
Attracting foreign investment is an uphill battle, Prinz said.
If structural reforms are not brought about here, it will be extremely difficult to convince investors, especially Germans, he said.
Bangladesh has a lot of potential for investment because of being densely populated and located between two big economic powers, China and India, he said.
EU diplomats are actively engaged with the Bangladesh government to introduce changes to bring foreign investors, he said.
Sharing his experience on refugee management in Germany, Prinz said the country had primarily housed 1.5 million refugees, mainly Syrians, in different camps.
Later, they were settled in different villages, for which now there is no village in Germany without a refugee, the envoy said.
The Rohingya camps in Bangladesh are overburdened now, he said.
If they are not repatriated soon, they can be settled in different districts in Bangladesh so that every district gets a certain percentage of the people, Prinz said.
He said political possibilities also have to be explored. The home and foreign ministers of Bangladesh who are now travelling to Myanmar and holding meetings with the high-ups must have the solution, he said.
"I think these people have their homeland there (Myanmar). They have lived there for decades of generations. They should go back of course," Prinz said.
"They have to go back on voluntarily basis and their security has to be established." If they are sent back under existing circumstances, they will end up coming back, he said.
"We are supporting the government of Bangladesh, first on the humanitarian front; but also politically by asking the Myanmar government to implement the Kofi Annan recommendations," he said.
"We are trying to provide support financially through humanitarian assistance via the United Nations and the Red Cross, and we support diplomatically and politically as well."
"On 16th October, there was a meeting of the EU foreign ministers in Brussels and we come up with the conclusion that includes threatening Myanmar with sanctions if it does not stop this," Prinz said.
Ficci President Rupali Chowdhury said Germany is the second largest export market for Bangladesh.
According to recent data, the overall trade volume between Germany and Bangladesh in 2016 increased by over 7.2 percent compared to the previous year, reaching around euro 5.62 billion.
During the same period, the value of German exports to Bangladesh increased by 10 percent to euro 704 million.
Trade with Germany provides Bangladesh with a substantial annual trade surplus, she said. Germany is an open market, which gives Bangladeshi goods a free access without any import tariff, Chowdhury said.
Over 93 percent of German imports from Bangladesh are textile and garment products. German exports mainly consist of machines (53 percent), chemicals and related products (18 percent) and electro-technical items and products (11 percent).
According to recent Bangladesh Bank data, the net inflow of foreign direct investment from Germany in 2016-17 was $24.84 million, mostly in textile, gas and petroleum, chemical and cement sectors, Chowdhury said.  
She also urged for more German cooperation to achieve renewable energy and energy efficiency, establish good governance and the rule of law, ensure human rights and to find ways to adapting to climate change in urban areas.