Govt moves to boost remittance inflow
Inter-ministerial panel comes up with 18 proposals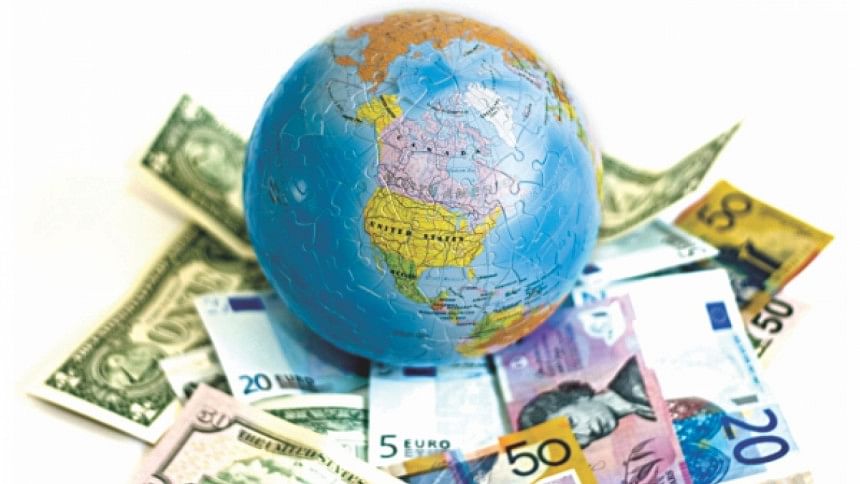 An inter-ministerial committee has come up with 18 proposals to boost the remittance inflow through the formal channel and ward off the rising menace of digital hundi.
The development comes after the government formed a committee to investigate the shrinking inflow of remittance, a major source of foreign currency for Bangladesh, since fiscal 2015-16.
Remittance inflow in fiscal 2016-17 was the lowest in six years, which plunged the country's current account balance in the deficit zone for the first time in five years, according to data from the Bangladesh Bank.
The committee, headed by Md Fazlul Haque, additional secretary of the finance ministry's bank and financial institutions division, has submitted its report on September 10.
The proposals include taking legal action against the vested quarters involved in digital hundi, an illegal transfer of funds from abroad.
Under the system, the remitter deposits the amount to a vendor in his/her host country, who then instructs his network in Bangladesh to deposit the sum to the mobile financial service accounts of the remitter's relative.
The government should also take cooperation from the concerned law enforcement agencies of the host countries to prevent digital hundi.
Action should also be taken against the expatriate Bangladeshis with illegal assets abroad with the view to wiping out the local hundi cartel. The other proposals include opening booths and help desks at airports such that remitters can deposit their hard-earned money securely just after arriving in Bangladesh.
The large network of post office and non-governmental organisations should be used to disburse remittance to the beneficiaries, the committee suggested.
Another proposal is the introduction of a remittance card that would carry privileges such as priority services from high commissions and embassies, hospitals and schools.
The number of amenities would increase progressively with the amount of remittance sent home.
The government should also hold talks with the host countries such that the migrant workers can send any income earned outside of their employment contracts through the banking channel.
The finance ministry has forwarded the report to the BB and the ministry of expatriates' welfare and overseas employment on October 4 asking them to take the required measures.
The BB issued letters to all banks on October 4 instructing them to implement the recommendations. 
Migrant workers sent home $1.16 billion last month, up 14.85 percent from a year earlier and 35.83 percent from the previous month.
Remittance inflow in fiscal 2016-17 was $12.77 billion, down 14.47 percent year-on-year.