Oil firms to multi-month highs, eyes on US inflation data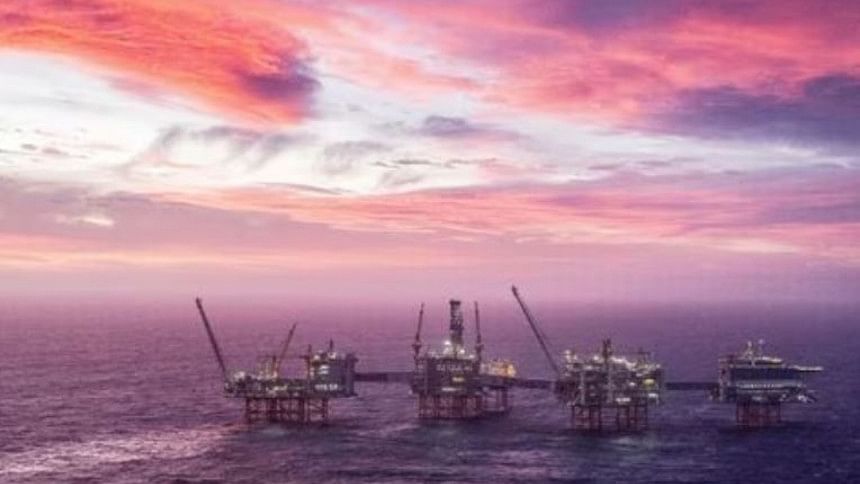 Oil recouped early marginal losses on Thursday, climbing to multi-month peaks as the market weighed supply tightness concerns with fuel demand worries ahead of key US inflation data.
Brent crude rose 26 cents, or 0.3 percent, to $87.81 a barrel by 0627 GMT, hitting its highest since Jan. 23.
West Texas Intermediate crude (WTI) gained 25 cents, also 0.3 percent, to $84.65, a level last seen in November 2022.
Oil prices have been buoyed by worries about supply tightness as tensions between Russia and Ukraine in the Black Sea region could threaten shipments of Russian oil, on top of extended production cuts by Saudi Arabia.
"Oil prices have been resilient to a weak economic showing out of China in recent weeks, with market participants choosing to place their focus on the tighter supplies conditions from Saudi Arabia and Russia's output cuts to continue their unwind from previous bearish positioning," wrote Yeap Jun Rong, market analyst at IG, in a note.
Top exporter Saudi Arabia's plans to extend its voluntary production cut of 1 million barrels per day for another month to include September. Russia also said it would cut oil exports by 300,000 bpd in September.
The market is awaiting July Consumer Price Index (CPI) from the United States, due on Thursday, which should provide a steer on the Federal Reserve's future monetary policy.
Market watchers expected the CPI to show a slight year-over-year acceleration, while on a month-to-month basis, consumer prices are seen increasing 0.2 percent, the same rate as in June.
"Ahead in the day oil investors will be widely watching the US Inflation print which is anticipated to reflect a slight rebound, a scenario likely to spur fears of more rate hikes," said Priyanka Sachdeva, senior market analyst from Phillip Nova, in a note.
"Investors are on edge as a rebound in US inflation will provide more impetus to the Federal Reserve to continue its hawkish stand, a scenario that bodes unwell for oil demand in the long run," she said.
Capping oil gains, US crude inventories (USOILC=ECI) rose by 5.9 million barrels in the last week to 445.6 million barrels, compared with analysts' expectations in a Reuters poll for a 0.6 million-barrel rise, US Energy Information Administration data showed on Wednesday.
US crude oil exports fell by 2.9 million barrels per day last week, the steepest fall on record, to 2.36 million barrels per day (bpd), according to the data. But the market is going to expect crude exports to go up because of the US crude futures and Brent spread, said Phil Flynn, an analyst at Price Futures Group.
The build up of US crude stockpiles came after data showed the consumer sector in China fell into deflation and factory-gate prices extended declines in July, raising concerns about fuel demand in the world's second-largest economy.
Meanwhile, Chevron (CVX.N) and Woodside Energy Group (WDS.AX) said on Thursday they are holding talks with unions to avert threatened strikes at Australian gas facilities that together supply about 10 percent of the global liquefied natural gas (LNG) market.
Concerns over LNG supply drove European gas prices to a nearly 2-month high on Wednesday and buoyed the demand outlook for diesel as alternative fuel.