India calls out West: Food grains shouldn't go the way of Covid vaccines
Voices concern over hoarding, discrimination and "unjustified increase" in food prices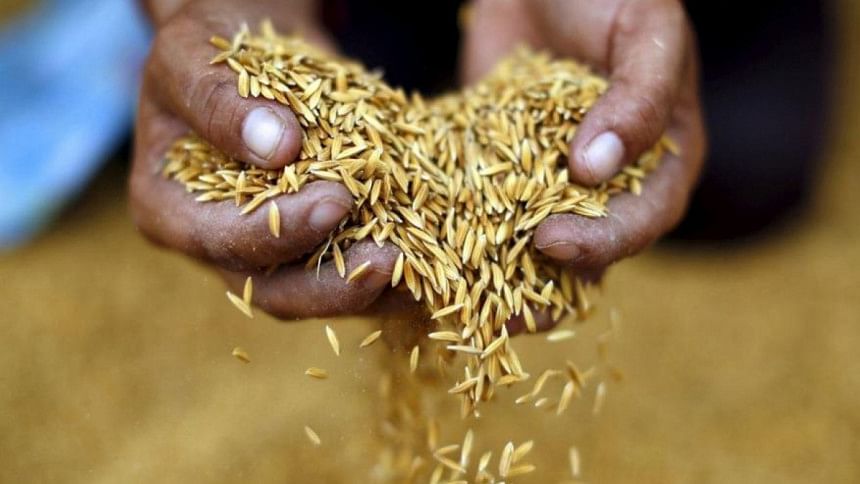 India has called out western countries and cautioned that food grains should not go the way of Covid-19 vaccines, as it voiced concern over hoarding, discrimination and the "unjustified increase" in food prices which threaten food security of vulnerable countries amidst the war in Ukraine.
India also justified its decision to restrict wheat exports but made it clear that it is committed to help its South Asian neighbours to meet food security.
"A number of low-income societies are today confronted with the twin challenges of rising costs and difficulty in access to food grains. Even those like India, which have adequate stocks, have seen an unjustified increase in food prices. It is clear that hoarding and speculation are at work. We cannot allow this to pass unchallenged," India's Minister of State for External Affairs V Muraleedharan said on Wednesday (May 18, 2022).
He was speaking at the ministerial meeting on 'Global Food Security Call to Action' chaired by US Secretary of State Antony Blinken under the US Presidency of the UN Security Council for May, our New Delhi correspondent reports.
The food security challenges emanating from Ukraine conflict require the world to respond creatively, he added.
The Indian minister said it is necessary for the world to "adequately appreciate the importance of equity, affordability and accessibility when it comes to food grains."
"We have already seen to our great cost how these principles were disregarded in the case of Covid-19 vaccines. Open markets must not become an argument to perpetuate inequity and promote discrimination," he said.
The UN meeting came days after India's decision last Friday to restrict wheat exports in a bid to check high prices amid a shortage of wheat due to a scorching heatwave.
India says the decision is aimed at controlling the increasing retail prices of wheat and wheat flour and meeting the food grain requirement of neighbouring and vulnerable countries.
India, he said, "has recognised the sudden spike in global prices of wheat which put our food security and those of our neighbours and other vulnerable countries at risk. We are committed to ensuring that such adverse impact on food security is effectively mitigated and the vulnerable cushioned against sudden changes in the global market."
He clarified that the restrictions would allow wheat exports on the basis of approvals to those countries which are required to meet their food security demands.
"This will be done on the request from the concerned governments. Such a policy will ensure that we will truly respond to those who are most in need," said Muraleedharan.
Pointing out that India is donating 50,000 tonnes of wheat to the people of Afghanistan, supplied 10,000 tons of rice and wheat to Myanmar as grant and is assisting Sri Lanka with food during these difficult times, he said, "In keeping with our ethos of the world is one family and our neighbourhood first policy, we will continue to assist our neighhbours, in their hour of need, and stand by them, always."