Russia, Ukraine now major sources of wheat for Bangladesh
Extension of Black Sea grain deal vital for smooth supply, say importers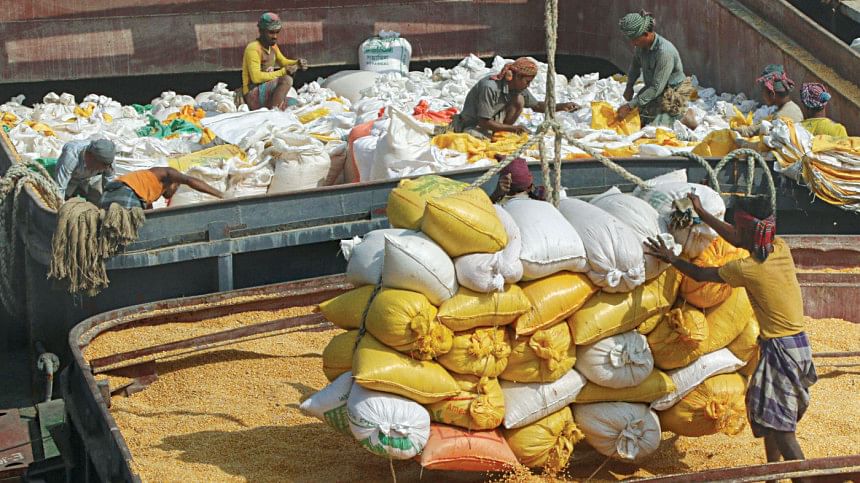 Russia and Ukraine have become major sources of wheat for Bangladesh after India's ban of its shipment, thanks to a United Nations and Turkey brokered grain deal that allowed moving the cereal from Ukraine over the Black Sea. 
Importers said they started importing wheat from both countries a couple of months after the deal in July last year which enabled them to offset a shortfall in imports resulting from India's ban in May last year.
The neighbouring country had become a major source of wheat for Bangladesh as businesses found imports cheaper and convenient due to the shorter shipment period, low freight cost and geographic proximity, said the US Department of Agriculture in a report on Bangladesh earlier.
The report said India accounted for 67 per cent of Bangladesh's total wheat import, followed by Canada, Ukraine, Australia and Russia in marketing year 2021-22.
"Our imports from the Black Sea region came almost to a halt for several months after the war began," said Abul Bashar Chowdhury, chairman of BSM Group, a Chattogram-based commodity importer.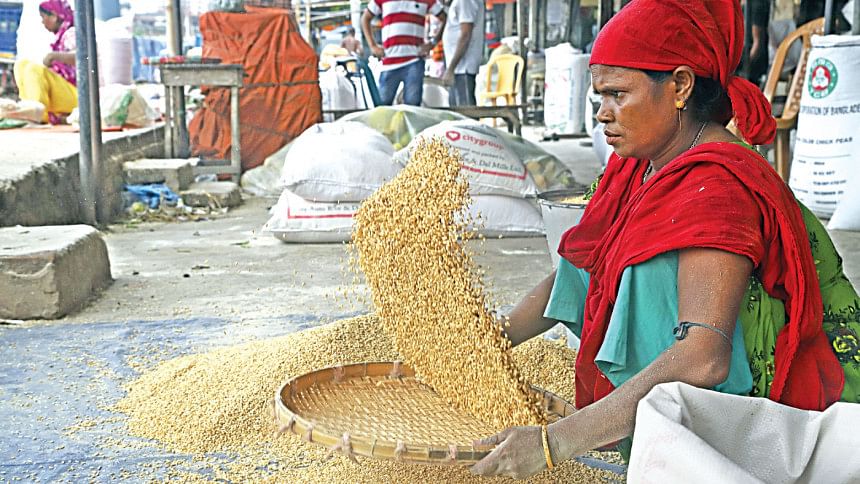 "Now, Ukraine and Russia are gradually becoming a major source for low protein wheat," he said.
Bangladesh produces around 11 lakh tonnes of wheat against an annual requirement of 75 lakh tonnes, meaning the rest is imported.
In fiscal year 2021-22, the country imported 40.12 lakh tonnes of wheat. And between July 1 and February 15 this fiscal year, the import amounted to 17.57 lakh tonnes in total, according to data by food ministry.
Russia, Ukraine and Canada were now major sources of the grain after the Black Sea deal, said Md Aminul Islam, managing director of Nabil Group, one of the largest importers of wheat.
Overall import from the three countries would be around 14 lakh tonnes so far this fiscal year, he said.
"Availability of wheat is not an issue now. There are supplies in the international market," he said.
"The problem is now opening of letters of credit for banks' lack of interest amid dollar shortage. Wheat imports will increase if this problem is over," Islam said.
The Black Sea Grain Initiative brokered by the United Nations and Turkey last July allowed grain to be exported from three Ukrainian ports, reports Reuters.
The agreement was extended by a further 120 days in November and is up for renewal again in March, it says.
However, it takes longer now for importing wheat from Ukraine because of several checks on the way, said Taslim Shahriar, senior assistant general manager of the Meghna Group of Industries.
"It will be great if the war ends," he said.
He said the situation in the Ukraine-Russia region was important for Bangladesh as the region was a key source of wheat.
So, further extensions of the Black Sea grain deal are vital for a smooth supply of wheat to Bangladesh, Taslim added.
Negotiations will start in a week on extending a United Nations-backed initiative that has enabled Ukraine to export grain from ports blockaded by Russia after its invasion, said Reuters on Friday quoting a senior Ukrainian official as saying.
The Black Sea Grain Initiative created a protected sea transit corridor and was designed to alleviate global food shortages, with Ukraine's customers including some of the world's poorest countries, said Reuters.
Developing nations such as Somalia and Eritrea also rely heavily on imports of wheat from Russia, it said.
"Renewal of the deal is important for us. Otherwise, it will be a problem for us too," said Islam of Nabil Group which imported nearly 350,000 tonnes of wheat so far this year.
The company imported 18 lakh tonnes of the grain in 2022, he added.