BSEC probing abnormal prices in buy orders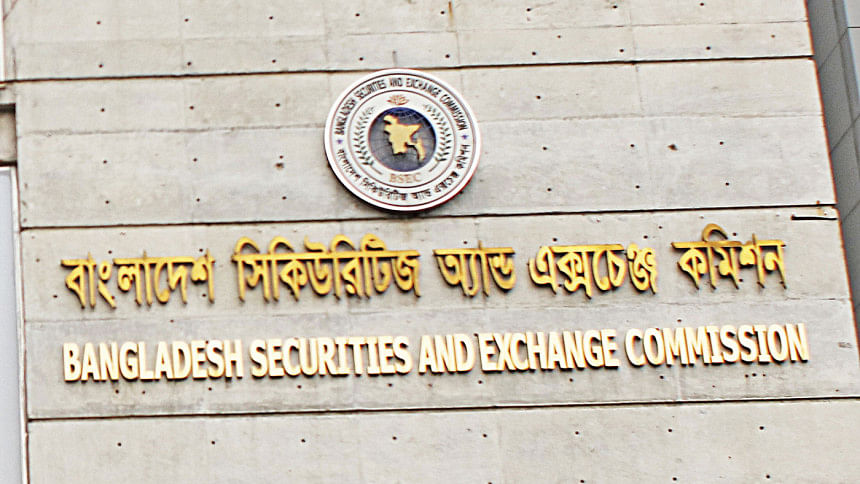 The Bangladesh Securities and Exchange Commission (BSEC) has launched an investigation to understand the circumstances behind abnormally high prices being placed in buy orders for newly listed Sonali Life Insurance.
On July 12, the stocks jumped to Tk 86.5, or by 440 per cent, from Tk 16. Its board had declared dividends the previous day, so it was open to movements, be it a rise or fall, that day.
The prices offered in some of the buy orders for each share interestingly ranged from Tk 300 to as much as Tk 1,050.
Earlier on July 5, The Daily Star ran a report over this new trend, where an abnormally high number of buy orders and prices were being placed in an attempt to create artificial demand and thereby manipulate prices.
The buy order prices for Sonali Life Insurance were abnormally high and inflated because the dividends paid out were not that attractive, said a stock broker preferring anonymity.
The life insurer declared 10 per cent cash dividends for the year ending on December 30 of 2020 and a 2 per cent interim cash dividend. The high prices put on offer were only an attempt to entice general investors and artificially manipulate pricing, he said.
So, the BSEC's decision to form an investigation committee is a welcome move as the gamblers will get a message now, he added.
BSEC Spokesperson Mohammad Rezaul Karim said the regulator wants to identify the reasons behind such abnormally high prices being placed in buy orders for Sonali Life Insurance.
The committee was formed on Monday, when the BSEC ordered its deputy director, Muhammad Oarisul Hasan Rifat, to submit the corresponding report within 10 working days.
"We will find which brokerage firms placed the orders and for what reasons. Whether it was placed following rules and regulations.
We also will see whether the buyers decided to place the orders on their own or whether any broker was involved here," he said.
The real reasons for placing such high prices will be unearthed through the investigation, he added while speaking to The Daily Star yesterday.