Third tea auction centre to open in Panchagarh next month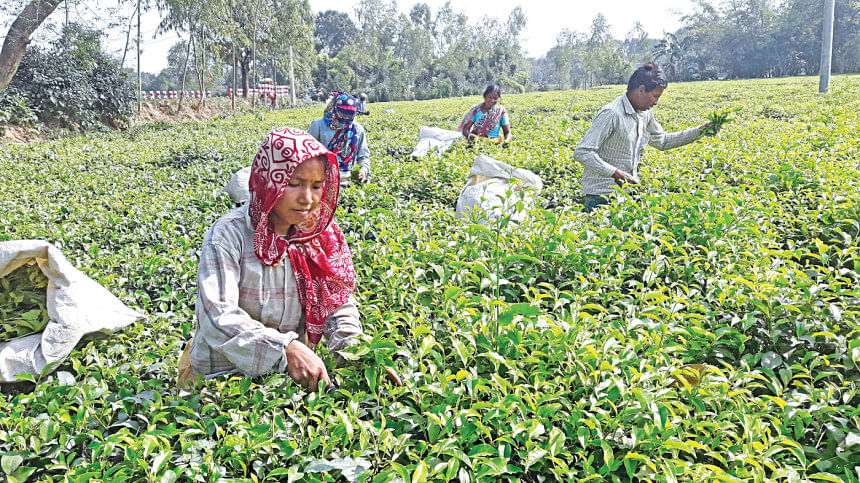 The third tea auction centre in Bangladesh will likely begin operations in Panchagarh, the northwest bordering district, next month after Chattogram and Sylhet's Sreemangal.
The authorities concerned have already completed preparations in this regard, said Deputy Commissioner of Panchagarh Md Jahirul Islam during a view exchange meeting at his office on Saturday.
The Tea Traders Association of Bangladesh organised the event with the aim of ensuring that activities at the auction centre are conducted efficiently.
The DC said after beginning operations at the Panchagarh auction centre, tea producers in the northern region of Bangladesh will benefit from reduced transportation cost.
In the initial stage, its activities will be conducted through a virtual platform before gradually becoming a full-fledged auction centre.
Overall, the activity of the auction centre will help develop the quality of the produced tea, Islam added.
At the meeting, Amir Hossain, a tea development officer of Bangladesh Tea Board, submitted a keynote paper on plain land tea gardens. He mentioned that at least 12,079 acres of land are under tea cultivation across five northern districts, namely Panchagarh, Thakrugaon, Nilphamari, Lalmonirhat and Dinajpur.
Last year, a total of about 1.78 crore kilogrammes of processed tea worth Tk 260 crore were produced from plain land tea gardens.
The production was 19 per cent of the total tea cultivation in the country, Hossain said.