SME Foundation finally making SME database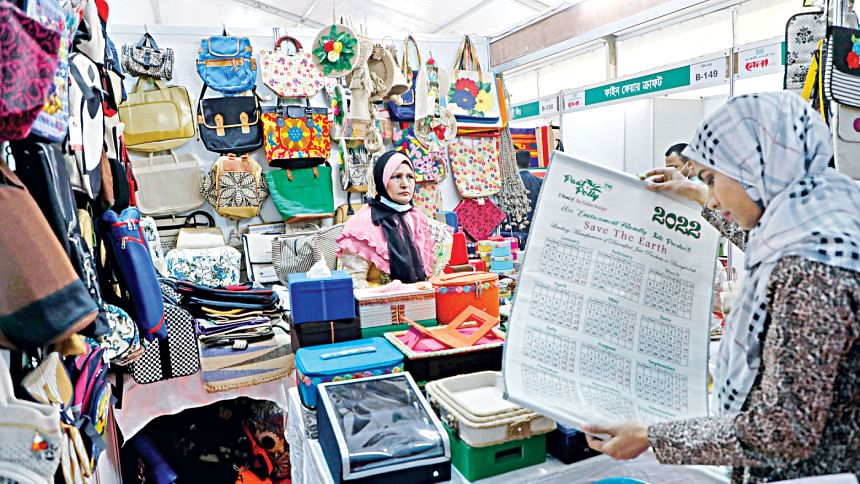 Some 14 years past being established, state-run SME Foundation is finally planning on creating a database of small and medium-sized enterprises (SMEs), a basic precondition for its functionality which it has been stating as an objective for long.
The SME sector is considered to be the country's lifeline, accounting for about 25 per cent of the national economy.
According to the Bangladesh Bureau of Statistics Economic Census 2013, there were 78.8 lakh business establishments in the country.
Among them, 87.52 per cent are cottage industries, 1.33 per cent micro, 10.99 per cent small, 0.09 per cent medium and 0.07 per cent are large industries.
A pilot project for compiling the digital database will be inaugurated today in presence of Industries Minister Nurul Majid Mahmud Humayun and State Minister for Information and Communication Technology Zunaid Ahmed Palak.
The project will be run in four upazilas, where SME Foundation officials will go round collecting information before storing it in digital databases using the respective Union Digital Centre under the Access to Information (a2i) Programme.
The foundation says it initially selected Shyampur in Dhaka, Adamdighi in Bogra, Bhairab in Kishoreganj and Nesarabad in Pirojpur for their "SME clusters".
The decision to create the database was reached while working on entrepreneurs affected by the pandemic, said SME Foundation Assistant General Manager Morshed Alam.
A proper plan on coming to the aid of the SMEs could not be formulated for the absence of the database, he admitted.
The foundation was having to work with a database of 2013 and a lot has changed since then, said SME Foundation Managing Director Mafizur Rahman.
The number of SMEs has increased and many new entrepreneurs have got involved. "We do not know the exact number. How can we take accurate decisions now based on that data? It is hampering proper planning," he said.
"So we decided to create this SME e-database," he said, adding that this would help the SMEs easily get government assistance and other facilities.
"We have already started working on the project despite some delay amid the pandemic. The whole process will start within the current financial year," he said.
A foundation official said they had gained experience creating a directory of female entrepreneurs with the help of a foreign organisation.
"It gave confidence on taking the initiative of creating an e-database of SMEs across the country," said the official.