BONDED WAREHOUSE LICENCE
Panel to resolve RMG cash incentive issue
Tipu Munshi says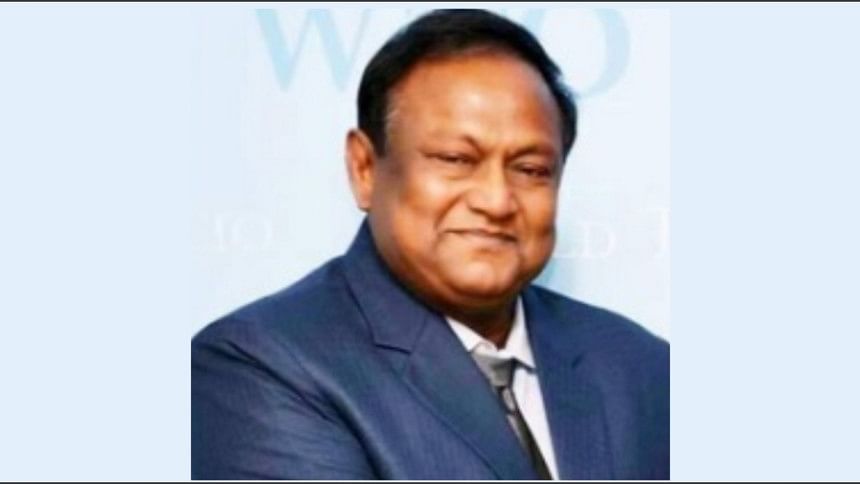 A high-powered committee will be formed by Sunday to resolve issues pertaining to payment of cash incentives to garment exporters who do not have bonded warehouse licences, said Commerce Minister Tipu Munshi yesterday.
The minister said this to The Daily Star after a meeting with leaders of the Bangladesh Garment Manufacturers and Exporters Association (BGMEA) and Bangladesh Knitwear Manufacturers and Exporters Association (BKMEA) and officials of the National Board of Revenue (NBR) at the minister's Bangladesh Secretariat office in Dhaka.
Salman F Rahman, adviser to the prime minister on private industries and investment, was present at the meeting.
"We all agreed to form the committee and to resolve the stalemate through holding discussion," said Munshi.
The proposed committee will be formed under the commerce ministry, Munshi said, adding that the representatives from the BGMEA, BKMEA and NBR would be included in the committee.
An NBR letter on cash incentive payment against receipts of garment factories without bonded warehouse licences was a misunderstanding on the NBR's part, as agreed by the participating official of the tax administration in the meeting, said the minister.
So the letter that was sent from the NBR will not come into effect until a new solution comes through the discussion among the stakeholders, said Munshi.
Some changes may also be needed in the bond rules, import policy and VAT for an amicable solution to the issue, said the minister.
The NBR official who was present at the meeting also assured that he would discuss the issue with the chairman of the NBR and help to prevent the previously issued letter from coming into effect.
AKM Salim Osman, the BKMEA president who was present at the meeting, also said they would not take note of the letter until the final solution comes from the proposed committee.
"We need a permanent solution of the issue. So, it would be solved through formation of a high-powered committee. If the permanent solution is drawn, a similar problem may arise in the future," said Osman.
A total of 1,038 factories do not have the bond licences but has been exporting goods for many years, according to data from the BKMEA in yesterday's meeting.
These garment factories, which do not have bonded warehouse licences, export $5.52 billion worth of apparel items in a year employing 6,65,747 people, said the data.
Of these factories, some 508 are members of the BKMEA, 387 of the BGMEA, 103 of the Bangladesh Terry Towel and Linen Manufacturers and Exporters Association and 100 of others, said the data.