Offer new trading board for startups
Says ICT state minister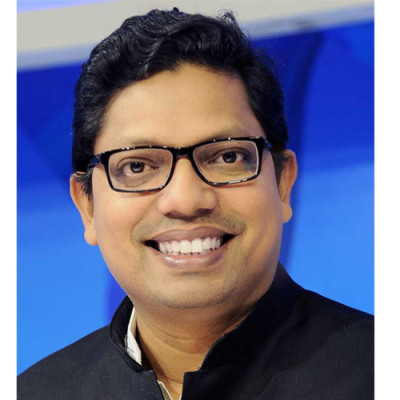 Startups have huge potential to grow, so the stock market should allow them to raise funds although they face some challenges in making profits at the primary stage, State Minister for Information and Communication Technology (ICT) Zunaid Ahmed Palak said yesterday.
Startups are doing well, so the stock market regulator should consider providing support to those in different ways, he said, adding that a separate trading board could be launched for startups.
The ICT Division would provide technological support worth $7 million to $10 million to the Bangladesh Securities and Exchange Commission (BSEC) to enable upgrades of international standard in the technology used by the stock market, he said.
Palak was addressing a conference on "Capital Market of Bangladesh: Prospects and Opportunities for Tech Startups and Growth Stage Companies" organised by Dhaka Stock Exchange (DSE) at its office.
Prof Shibli Rubayat Ul Islam, chairman of the BSEC, said he has told the BSEC and DSE to work on launching a new board so that they can raise funds from the stock market easily.
Startups initially face many challenges for which they can hardly log profits but they need a huge amount of funds in this stage. The new board will allow startups to raise funds even if they incur loss, he said.
The startups will be allowed to raise funds if they have the potential to grow, he said, adding that the companies' valuation system was different from others and so should be treated differently.
Initially, startups cannot get any bank loans as they cannot provide any mortgage and a history of profits.
"So, we can arrange funds for them from the stock market," he said.
"The BSEC will give waivers on many conditions but the interest of investors also need to be ensured so when you make a profit, you share it with investors," said Islam.
When companies showcase a good performance, it will give a boost to the SME board and if they can do better, they will be upgraded to the main board, added the BSEC chairman.
M Shaifur Rahman Mazumdar, chief operating officer of the DSE, said mobile financial services were growing steadily at a rate of 30 per cent over the last five years and the ICT sector has grown by 40 per cent annually since 2010.
The e-commerce market is expected to grow to $3 billion by 2023 and the government is providing incentives for those to grow and so this sector has a huge potential in the future, he said.
The capital market can be a main source of long-term financing for startups, so they should come forward to meet their funding requirements, he added.
Shaikh Shamsuddin Ahmed, a BSEC commissioner, Md Eunusur Rahman, chairman of the DSE, Tarique Amin Bhuiyan, managing director of the DSE, Sonia Bashir Kabir, founder and managing director of SBK Tech Ventures, Waseem Alim, CEO of Chaldal.com, and AKM Fahim Mashroor, CEO of bdjobs.com, also spoke at the event.