IMF calls for tariff rationalisation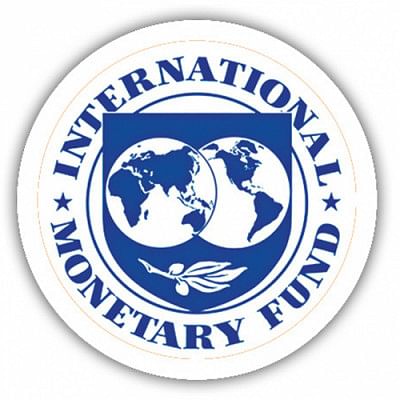 International Monetary Fund (IMF) has advised the government to rationalise the existing tariff structure by reducing various types of para and non-tariff barriers to improve competitiveness of domestic industries. 
A visiting delegation of the multilateral lender made the recommendation at a meeting with top officials of the commerce ministry yesterday. The delegation arrived on October 26 for talks over Bangladesh's $4.5 billion loan request.
In response, the ministry officials said the government would rationalise the tariff structure gradually in line with a National Tariff Policy it was now drafting.
Bangladesh's average nominal tariff protection rate, which is the percentage of tariff imposed on a product as it enters the country, was 27.08 per cent in fiscal year 2020-21, according to a paper by Policy Research Institute of Bangladesh.
It was 26.75 per cent the previous year, it said.
The nominal tariff protection rate was 29.09 per cent in fiscal year 1999-20.
Prevalence of supplementary and regulatory duties on various products in different sectors is the cause of high tariff protection which is skewed in favour of import-substituting activities resulting in a substantial anti-export bias
The Bangladesh Trade and Tariff Commission (BTTC) is preparing the national tariff policy to increase the competitiveness of domestic industries by gradually reducing import duty protection for them.
It was also to encourage exports in view of Bangladesh's upcoming United Nations status graduation from a least developed country to a developing one by 2026.
Mustafizur Rahman, distinguished fellow of the Centre for Policy Dialogue, said the present tariff structure must be revisited in view of concerns regarding revenue earnings, import substitution and support given to export-oriented industries.
"A comprehensive look is necessary," he said.
At the meeting, the IMF delegation also inquired about the country's progress in signing free trade agreements and preferential trading agreements with other nations.
The international financial institution suggested Bangladesh diversify its export basket for growth acceleration.
Garments-led exports have been a key driver of growth and job creation in Bangladesh.
However, trade openness is low and Bangladesh remains one of the least diversified low-income countries, both in terms of products and destination, said the IMF in its Article IV Consultation report.
"Reducing relatively high nontariff barriers (NTBs) and domestic protection, improving trade-related infrastructure—especially energy and transportation, addressing regulatory barriers, and ensuring financing will be necessary to increase export competitiveness and expand trade," said the report.
The IMF delegation also wanted to know about Bangladesh's assessment regarding the impact of losses of duty-free benefits after the LDC graduation.
The team also wanted to know about the government's projection regarding export earnings for the next three years.