High tariff protection for steel industry affects users
Tariff Commission says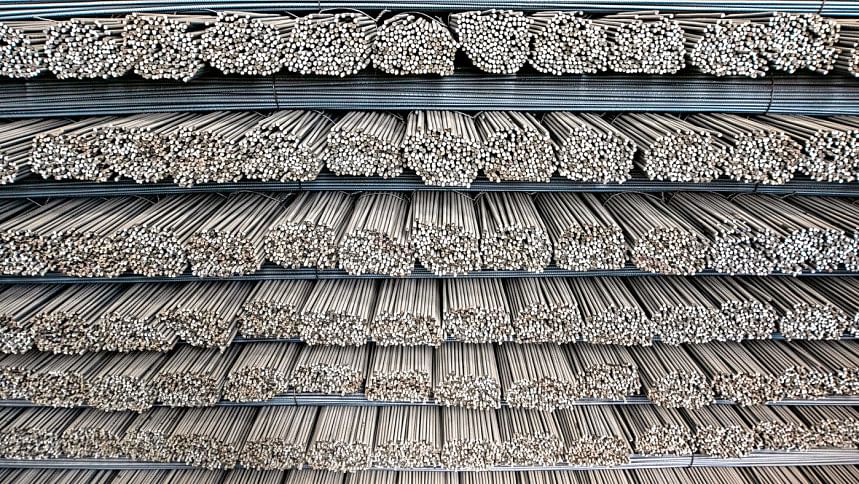 With the prices of mild steel (MS) products, namely rods, remaining high in the domestic market, the Bangladesh Trade and Tariff Commission (BTTC) has said high tariff protection on imports of billet is affecting local users.
"The quantity of imported MS products is very low in the domestic market because of excessive protective tariffs. Besides, high protection reduces efficiency of producers and leads to an increase in production cost, which ultimately harms users," the BTTC said.
The BTTC also said importers have to pay 44 per cent of customs duty to import billet apart from paying Tk 500 as advance income tax. In addition, importers have to pay a total import duty of 89.32 per cent to bring in finished products.
The BTTC included these observations in a report recently submitted to the commerce ministry. A panel of the commission prepared the report in line with a decision of the commerce ministry to examine the reasons for volatility in the prices of essential commodities, including MS products.
The report said Bangladesh has 400 small and large steel mills with a total annual production capacity of 90 lakh tonnes against a requirement of 70 lakh tonnes.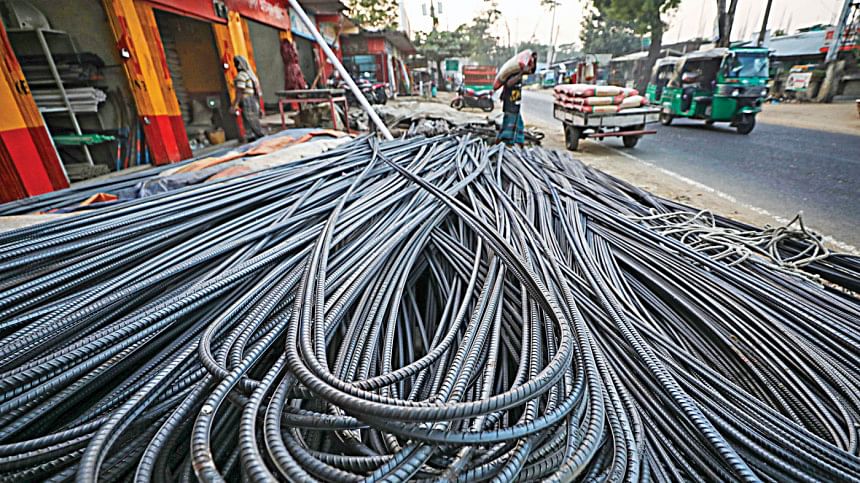 The industry sources raw materials such as MS scrap and steel plates from local shipbreakers but it has to import most of the other raw materials from abroad.
And prices of the key construction ingredient, namely rod, began to rise since May this year. Prices of 60-grade of steel, which stood at Tk 90,000 per tonne in May this year, rose 6 per cent to Tk 95,500 per tonne by the third week of September.
This is the highest price in recent months, according to market prices data compiled by the Trading Corporation of Bangladesh (TCB).
Yesterday, 60-grade of steel rods sold for as much as Tk 93,500 per tonne, down 2 per cent from September.
The price of 60-grade steel rods was 12.5 per cent higher from Tk 81,500 per tonne the same day a year ago, TCB data showed.
By contrast, prices of scrap declined in the international market, the report said, citing that import prices of each tonne of scrap declined 11.5 per cent to $521.5 per tonne in September from $590.75 per tonne in May.
The BTTC said consumers are suffering as local prices have not declined despite the fall in import prices.
The report factored in the increased cost of the US dollar for depreciation of Bangladesh's currency but added that the cost of the greenback for imports has reduced now.
However, the fall in prices of scrap and cost of US dollars has not been reflected in the domestic market.
The BTTC suggested the government adjust prices of MS products by monitoring international prices.
It also recommended that millers inform the government before revising the prices of MS products and marketing them locally.