Garment export to Japan rises 26pc in Jul-Aug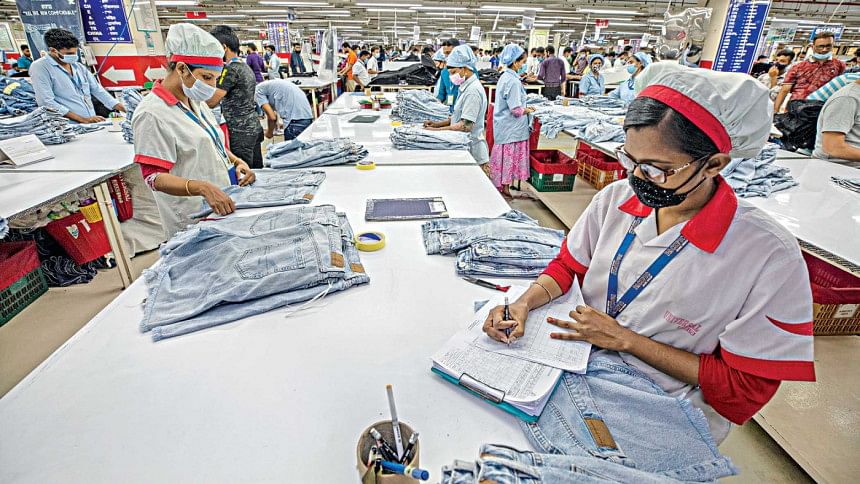 Riding on strong demand for apparel items made in Bangladesh, the shipment of garments to Japan, a promising Asian export destination, rose 25.81 per cent year-on-year to $217.53 million in July-August.   
The receipts in the first two months of the previous fiscal year were $172.91 million, according to data from the Export Promotion Bureau (EPB) compiled by the Bangladesh Garment Manufacturers and Exporters Association (BGMEA).
Japan is the only country in Asia where Bangladesh's shipment of garment items crossed $1-billion mark a lot earlier whereas many other promising nations such as India, Russia and China have not lived up to the expectations of local suppliers.
Revenue in Japan's apparel market is estimated to be $75.91 billion in 2022, said German market and consumer data provider Statista.
China and India have an apparel market of $287 billion and $88 billion this year.
Garment manufacturers are banking on Asia as they look to grab more share of the global apparel market. Demand for the items made in Bangladesh is increasing among Asian consumers, whose buying capacity is on the rise.
The BGMEA is preparing a roadmap to export $100 billion worth of garment items by 2030 and capture 10 per cent of the global market by 2025.
Last fiscal year, garment shipment to Japan was $1.09 billion, up 15.46 per cent from $0.944 billion in 2020-21, EPB data showed.
Apparel exports to the European Union stood at $3.45 billion in the July-August period, an increase of 23.21 per cent from a year prior. The shipment to Germany, the largest apparel export destination for Bangladesh, rose 16.44 per cent to $1.06 billion.
Garment export to Spain and France surged 24.52 per cent and 37.73 per cent to $574.70 million and $370.80 million, respectively. The shipment to other EU countries also showed a positive trend during the two-month period.
Receipts from the US, the single largest export destination for Bangladesh, were up 20.52 per cent to $1.41 billion.
Manufacturers shipped $819.86 million worth of apparel items to the UK and $227.03 million to Canada, respectively clocking 35.64 per cent and 18.49 per cent growth in July-August.
Among the non-traditional markets, garment exports to India nearly doubled to $188.29 million, according to the EPB.
By contrast, the export to Russia and China declined by 58.29 per cent and 13.21 per cent to $29.04 million and $33.89 million, respectively.
Though exports grew in August from a year earlier, the growth might decelerate from September due to the global economic turmoil and record inflation affecting retail business, exporters warned.
"Many global brands are suffering from a decline in sales and unsold stocks, so they are putting current orders on hold," said one exporter.
Garment shipment clocked 35.47 per cent year-on-year growth in FY22, netting $42.61 billion. Of the sum, $23.21 billion came from knitwear shipment, up 36.88 per cent. Woven garment shipment grew 33.82 per cent to $19.39 billion.