BIWTA to seek 2-year extension for Nagarbari river port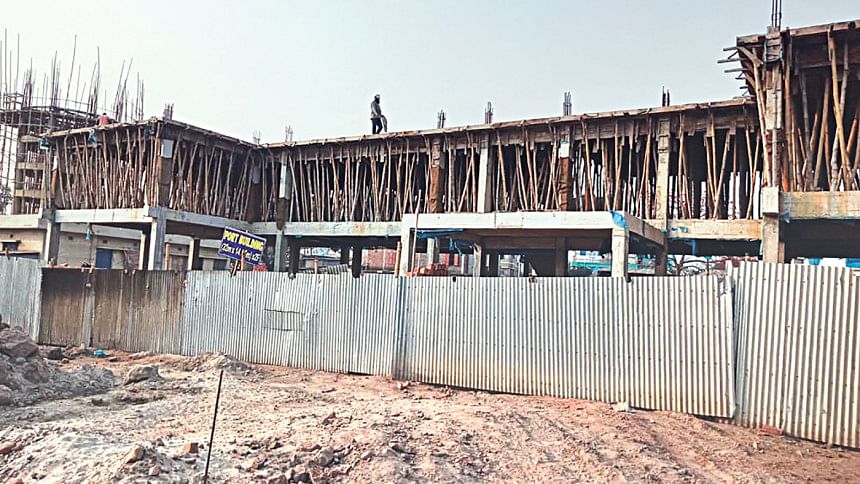 After missing the deadline for a second time about eight months ago, the Bangladesh Inland Water Transport Authority (BIWTA) will seek a two-year extension for constructing a river port in Bera upazila of Pabna.
Under the project initiated by the shipping ministry in July 2018, the BIWTA was supposed to have built the port and its associated facilities at a cost of Tk 513.09 crore by June 2021.
After the project was revised, the cost was raised to nearly Tk 553 crore while the competition deadline was extended to June 2022.
Once a ferry terminal, the under construction Nagarbari river port located around 100 kilometres west of Dhaka used to enable the unloading of imported goods, such as fertiliser, coal, clinker, stones, cement and food grains, brought through the waterways from Chattogram.
Truckers would then carry the goods further out, according to Md Rafikullah, president of the Nagarbari Port Traders' Association.
At least 50 to 60 goods-laden lighter vessels would dock here every day with trade amounting to anywhere between Tk 20 crore to Tk 30 crore, he said.
Md Arman, a representative of Nawapara Group, said they used to unload imported fertiliser at Nagarbari port before transporting it to north Bengal.
"However, the port's construction prompted the shift to Nawapara ghat in Jashore," he added.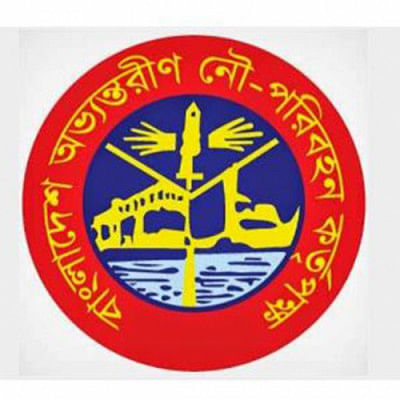 But this has raised transportation costs anywhere from Tk 5,000 to Tk 10,000, said Md Rajib, an employee of Desh Trading.
A technical team of the BIWTA is working to revise the project cost and seek a two-year extension, said Md Nazimuddin Pathan, executive engineer of the BIWTA and project director of Nagarbari river port.
He claimed that the delay had occurred over land acquisition, pandemic lockdowns, rise in raw material costs and higher flow of the Brahmaputra river.
He also claimed that 60 per cent of the construction work has been completed.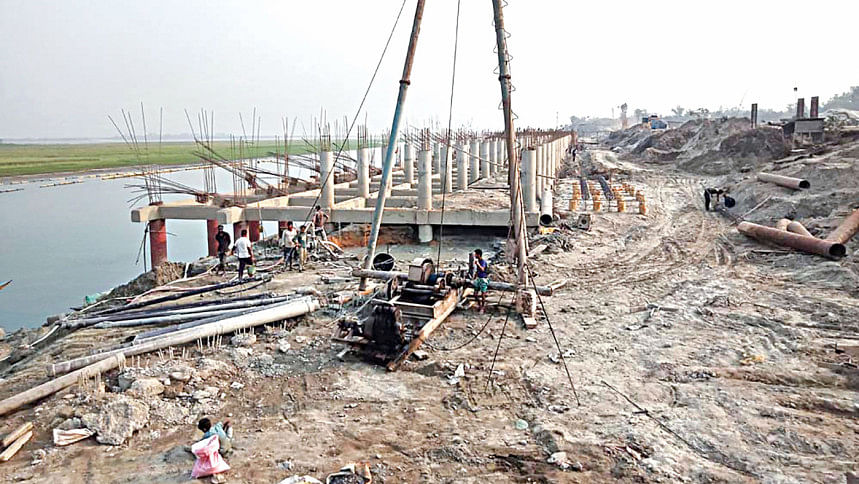 The project includes constructing a jetty, offices, warehouses, associated roads, parking lot and a substation as well as fortification from river erosion and setting up a mobile crane.
Once complete, the port will be able to unload 10 big ships each day, said Md Wakil, an officer of Nagarbari port.