Bangladesh-Japan trade to cross $20b by 2030
Ambassador Ito Naoki says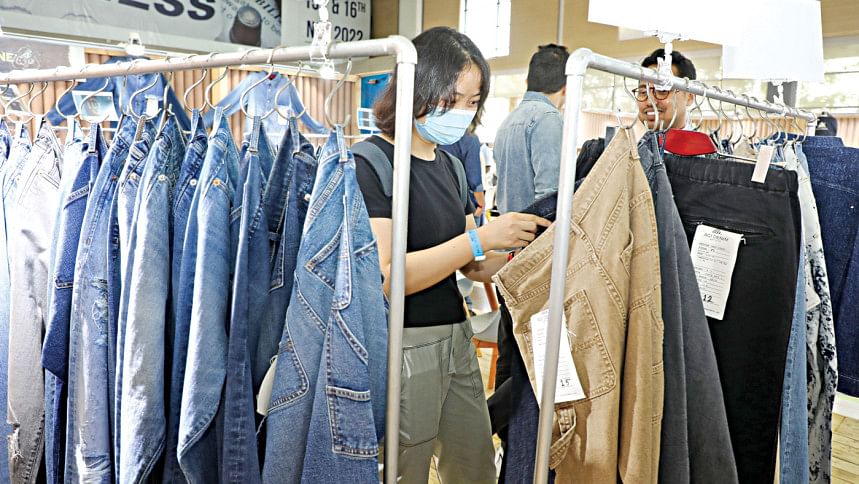 Bilateral trade between Bangladesh and Japan will reach $20 billion by 2030 from more than $3 billion at present as apparel shipments to the far eastern country are rising fast, according to Ito Naoki, Japan's ambassador to Bangladesh.
Garment exports from Bangladesh to Japan totalled $1.10 billion in the last fiscal year and it is expected that shipments will rise 10-fold to reach $10 billion by 2030, Naoki said.
At the same time, Bangladesh's imports from Japan will increase five-fold to reach $10 billion and as such, the bilateral trade volume will cross $20 billion, indicating growth in recent years.
For instance, the number of Japanese companies in Bangladesh tripled over the last 10 years to hit 338 in 2022, and most of them are desperate to expand their business in the country.
Naoki was speaking at the 17th annual general meeting of the Japan-Bangladesh Chamber of Commerce and Industry (JBCCI) at Lakeshore Hotel in Dhaka yesterday.
Most companies conducting bilateral trade between Bangladesh and Japan want the two nations to sign a free trade agreement (FTA) to retain duty privileges even after the former graduates from a least developed country in 2026.
However, Bangladesh needs to improve the business climate for signing an FTA, preferential trade agreement or economic partnership agreement with Japan, he said.
Moreover, the country needs to improve its investment climate by reforming the tax regime and removing disparities in cash incentives afforded to foreign and domestic companies to attract Japanese companies.
A lot of Japanese companies have been relocating their business to other countries from Japan and China, Naoki added.
The Japanese ambassador went on to say that bilateral relations between his country and Bangladesh are ever growing. For instance, the Japanese Special Economic Zone at Araihazar upazila in Nayaranganj will be best in Asia in terms of facilities, infrastructure, labour and industrial relations, and business environment.
Moreover, from today any individual from Bangladesh can travel to Japan for visiting purposes as the travel rules have been eased. Earlier, Bangladeshis were only allowed to visit Japan in groups.
So, a direct flight between Dhaka and Narita in Japan is expected by Bangladeshi airlines soon, he said.
The Japan developed Matarbari Deep Seaport is expected to be operational by 2026 under Japan's Big B plan, which will improve trade and investment in Bangladesh.
Line six of the Dhaka Metrorail is also expected to open up by December this year and the construction of a third terminal at the Hazrat Shahjalal International Airport in Dhaka will be completed by December next year, he added.
Naoki sought the government's cooperation for establishing the proposed management and technology centre for training skilled manpower at Purbachal town in Dhaka to fill up the gap of trained human resources.
Regarding the migration of skilled manpower from Bangladesh to Japan, Naoki said Bangladeshis would have the opportunity to go to Japan and work in the caregiving sector by April next year.
Naoki then said Prime Minister Sheikh Hasina is scheduled to visit Japan by the end of next month to boost bilateral relations, which will be helpful for attracting more Japanese investment to the country.