BAJUS demands amendment to baggage rule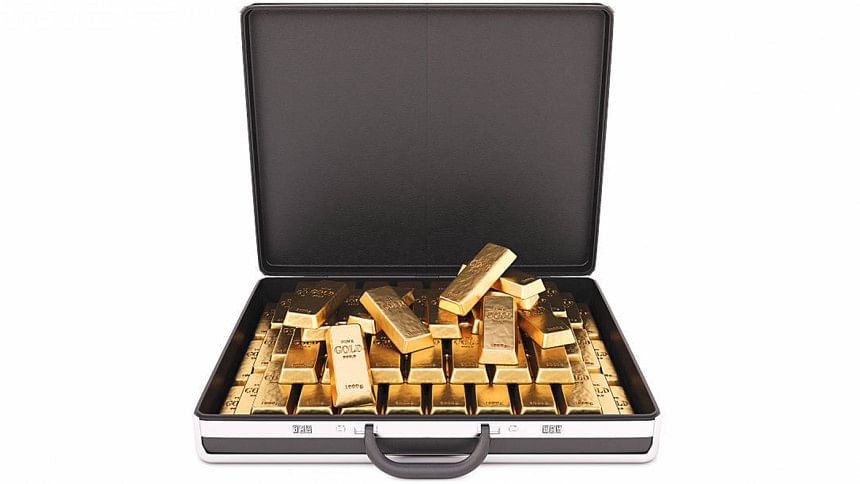 The Bangladesh Jeweller's Association (BAJUS) has proposed reducing the maximum weight of gold jewellery a person can bring from abroad under the baggage rule to 50 grams.
At present, airline passengers can carry up to 100 grams of gold jewellery into the country without paying duty upon entry. However, they are not allowed to bring more than 12 pieces of any single type of ornament.
If implemented, the move would protect the interests of local gold traders, according to Anwar Hossain, chairman of the BAJUS standing committee on tariff and taxation.
Hossain was speaking at a post-budget discussion on the proposed national budget for fiscal year 2023-24 at the BAJUS office in Dhaka yesterday.
By amending the baggage rule, it would be possible to control gold smuggling to a large extent, he said.
This is because many people bring gold bars from abroad by taking advantage of the rule. As a result, local businesses are being affected.
Hossain then said they are disappointed by the fact that just one of their 12 proposals were included in the budget.
In the budget for the next financial year, it has been proposed that the duty to be paid for importing 11.664 gram gold bars or pieces through airline passengers will be raised to Tk 4,000 from Tk 2,000.
BAJUS also demanded the value-added tax on sales of gold ornaments be reduced from 5 per cent to 3 per cent as it would discourage people from avoiding the charge.
As a result, the government's revenue shortfall would be met to some extent, Hossain said.
In addition, BAJUS proposed reducing the customs duty on gold ore from 5 per cent to 10 per cent.
The annual demand for gold ranges between 20 tonnes and 40 tonnes in Bangladesh, as per the country's gold policy.
According to commerce ministry documents, almost 80 per cent of this demand is met through smuggling and the rest by recycled gold.
BAJUS says gold worth Tk 73,000 crore is smuggled in every year.