Aggressive IT export campaign urgent with govt support
BASIS president says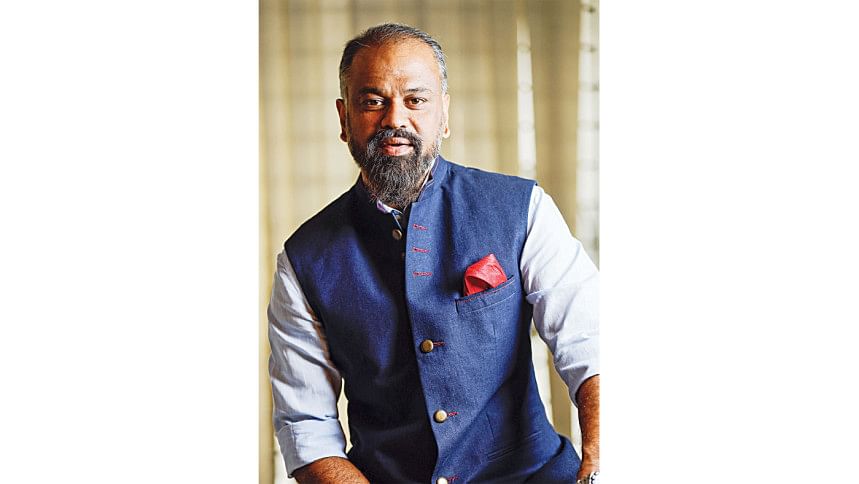 Bangladesh's IT industry needs government support to aggressively promote local entrepreneurs' prowess among global clients, said Russell T Ahmed, president of the Bangladesh Association of Software and Information Services (BASIS). 
"...it is high time to diversify the export basket with technology products and services…A government project of Tk 100 crore for industry promotion, led by the BASIS, would play a crucial role in IT exports," he said.
"It's not a big amount of money for the Bangladesh government, but it can bring a huge result for the country. It may bring $10 billion for Bangladesh," he told The Daily Star in an interview.
"When we go physically to meet global clients and pitch about Bangladesh, confidence grows among them about our IT industry. It's more effective that the virtual communication," he said.
Ahmed said a BASIS delegation recently visited Austria, Hungary and the UK to increase export of homemade software.
"We met about 300 IT businessmen in the events in those countries and we are able to make at least 30 of them an ambassador of the country's IT industry," he said.
Russell T Ahmed said a BASIS delegation recently visited Austria, Hungary and the UK to increase export of homemade software
A "Festival of Sourcing" has been held in the UK for 35 years and the BASIS was given the offer to become the title partner this year and have the name of the event turned to "Sourcing festival in association with BASIS".
"When the offer came to us, we jumped at the chance. The entire venue was decorated with flags of Bangladesh and BASIS. It was a great opportunity for us to highlight the capabilities of the country's software sector at a world forum," said Ahmed.
He said after talking to top executives of the European IT firms they realised that there are a lot of opportunities for Bangladeshi tech firms and global IT firms have a lot of new jobs and requirements," he said.
"For some circumstances, they are searching for an alternative to India, which is a top ICT service exporter with annual exports of $226 billion," said the BASIS president.
Indian firms are big and they like to take on big projects. So, when a project needs a few software developers, Indian companies do not show interest. So, there is a vacuum for manpower to accomplish small and medium projects, he said.
But the challenge is that although they know Bangladesh has a growing economy, they do not know Bangladesh as an ICT destination. When they are searching for an alternate destination, there is no presence of Bangladesh in their map, said Ahmed.
"So, we urgently need to promote the local IT industry to different markets…still untapped. And without government help, it's difficult for the industry to fund it alone," he added.
According to the BASIS, 34 per cent of software developed in the country was exported to the US and 13 per cent to the UK.
To European countries, it is only 4 per cent to 5 per cent, in spite of the fact that Bangladesh has potential to export more.
Currently producing around 20,000 IT graduates annually, Bangladesh has set an IT export target of $5 billion by 2025.
"Business has an organic growth and Bangladesh will attain the $5 billion ICT export target at one point. But we need a big push to achieve more. Because we must move aggressively to grasp the opportunity," said Ahmed.
Aside from the tapping into India's share of the market, the war in Ukraine, which is a big IT service exporter, has also paved a way for boosting ICT exports as many clients are seeking alternatives, he added.
"So, we shouldn't miss it. A coordinated campaign by the government and the industry for the local IT industry promotion has become essential," he said.