Rolls-Royce importer's bond licence suspended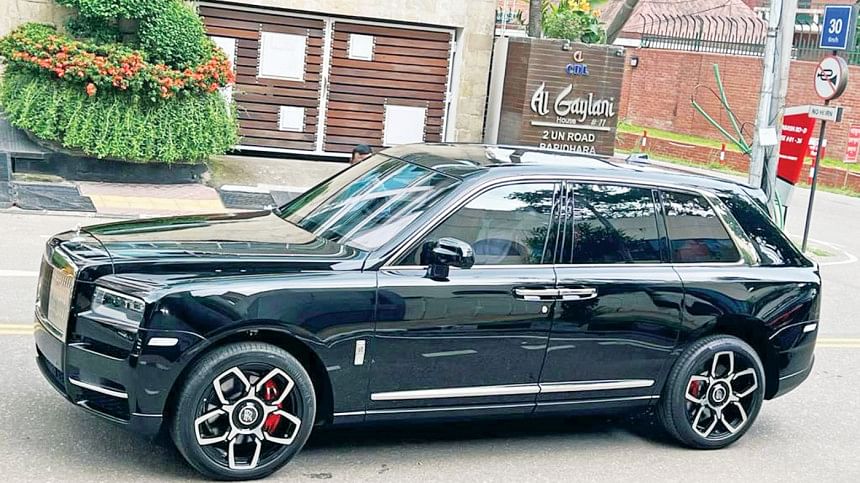 Chattogram Customs Bond Commissionerate has suspended the general bond licence of Z&Z Intimates which has recently been accused by customs intelligence of getting an imported Rolls-Royce worth Tk 27 crore released bypassing assessments.  
Z&Z Intimates is owned by Ananta Group and located at Chattogram Export Processing Zone.
On July 14, the commissionerate issued the suspension order for violating Bonded Warehouse Licensing Rule-2008 and failing to provide signatures of two out of four owners on non-judicial stamps.
The order also mentions that the signatures should have been attested by banks concerned.
As per an order of the National Board of Revenue (NBR), the licence would remain suspended until all the signatures were provided and legal documents submitted properly.
Now, the company will not get duty-free benefits on importing goods.
Usually, 100 per cent export-oriented companies get the duty free facility for the import of raw materials.
Customs duties, ranging from 42 per cent to 800 per cent, have to be paid if products are imported by other importers.
the company's name came up on July 6 after a car was seized by customs intelligence on charge that revenue payments of Tk 24 crore had been evaded.
Then several wing of the NBR, including customs intelligence, customs house and the commissionerate, started looking into details of the company.
AKM Mahbubur Rahman, commissioner of Chattogram Bond Customs Commissionerate, told The Daily Star, "According to the law, the company has not followed the process of submitting documents for getting general bond licence."
"…the company is a listed joint venture but no details of the foreign investor is mentioned in documents. Therefore, the company's licence has been suspended. The bond licence will available if these issues are resolved," he added.
Sharif Zahir, managing director of Z&Z Intimates, said, "Initially there were four owners but later all the shares were transferred to two. As a result, the signatures of the two who left were not required."
He claimed that he was not aware about any licence suspension until Sunday.
He said he could not inform of the reason for the suspension until the letter was received.
"We are being harassed by customs officials without any valid reason. Recently our company was accused of tax evasion of Tk 24 crore for importing a vehicle. However, we imported the car with Bepza's permission under duty-free facility," he claimed.