Defaulted Loans: 5 state-run banks hold nearly 43pc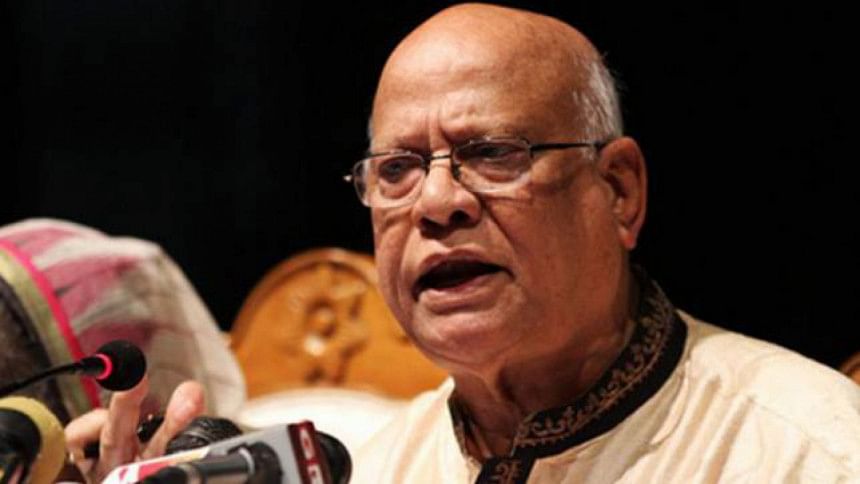 Bad loans at five state-owned banks totalled Tk 56,283 crore as of June, Finance Minister AMA Muhith told parliament yesterday.
Nearly 43 percent of the total defaulted loans in the sector are at the five banks, he said.
Total defaulted loans, including non-performing and written-off loans, as of June was Tk 131,666 crore, he added.
The amount is equivalent to 73 percent of the country's development budget in the current fiscal year and more than double the government's borrowing target from external sources.
Answering lawmakers' questions, Muhith in a scripted answer said Sonali Bank accounted for Tk 18,662 crore in defaulted loans, Janata Bank Tk 14,840 crore, Agrani Bank Tk 9,284 crore, BASIC Bank Tk 8,576 crore and Rupali Bank Tk 4,901 crore.
The minister also revealed the names of top 100 organisations and businesses that defaulted on their repayments, citing data from Credit Information Bureau of Bangladesh Bank.
He, however, did not mention the amount they lent.
The top 20 defaulters are Mohammad Elias Brothers Pvt Limited, Quantum Power Systems Ltd, Remiex Footwear Ltd, Max Spinning Mills Ltd, Rubya Vegetable Oil Industries Ltd, Rising Steel Ltd, Dhaka Trading House, Benetex Industries Ltd, Anowara Spinning Mills, Crescent Leather Products Ltd, Yasir Enterprise, Chowdhury Knitwear Ltd, Siddique Traders, Rupali Composite Leather Wear Ltd, Alppa Composite Towel Ltd, Hall Mark Fashion Ltd, Monno Fabrics Ltd, Fair Yarn Processing Ltd, Fair Trade Fabrics Limited and Saharish Composite Towel Limited.
According to BB data released on Monday, banks' nonperforming loans (NPL), excluding write-offs, rose to Tk 89,340 crore, a 20.23 percent increase, during the first six months of this year.
Nearly 50 percent of the loans were at six of the 88 state-owned banks and financial institutions, according to the central bank data.
This chunk now accounts for 10.41 percent of the total loans given by the banks. It was 9.31 percent in December last year.
Khondker Ibrahim Khaled, a former deputy governor of the BB, feared that the NPL would increase further in the coming quarters as several banks had earlier lent large amounts violating banking norms.
"The asset quality of the banks has been deteriorating for the last one decade and many defaulters have frequently rescheduled their classified loans," he told The Daily Star on Monday.
This frequent rescheduling of loans is showing on papers the nonperforming loans amount much lower than the actual figure, Khaled said.