A dream comes true as PM opens World Trade Centre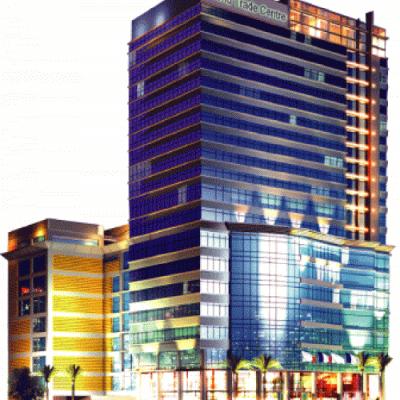 Prime Minister Sheikh Hasina today opened the country's first World Trade Centre in Agrabad area of Chittagong, aiming to make business much easier.
The Chittagong Chamber of Commerce and Industry (CCCI) constructed the 21-storey World Trade Centre, having three basements with parking lot for 400 vehicles, on 75 kathas of land in Agrabad Commercial Area spending Tk 200 crore.
The tallest building in Chittagong is equipped with all modern facilities.
According to the CCCI leaders, the WTC will have bank branches, exhibition halls, shopping mall, food court, conference rooms, health clubs, banquet halls, billiard rooms, snooker rooms, tennis courts and swimming pools in the building.
From the 10th to 20th floors remained booked for a five-star hotel with 240 rooms, and there will be a helipad on the rooftop.
The World Trade Center built in Chittagong has been a member of World Trade Centers Association in New York.
The construction work on the WTC started in 2006 on a land beside the scenic 'Agrabad Deba' in the Agrabad commercial area.
Built with state of the art technologies, the WTC will also house, two swimming pools, an international-standard convention centre and one modern IT centre.
The CCCI has already joined the New York-based WTC and obtained its membership.