City Bank gets $15m from Austrian lender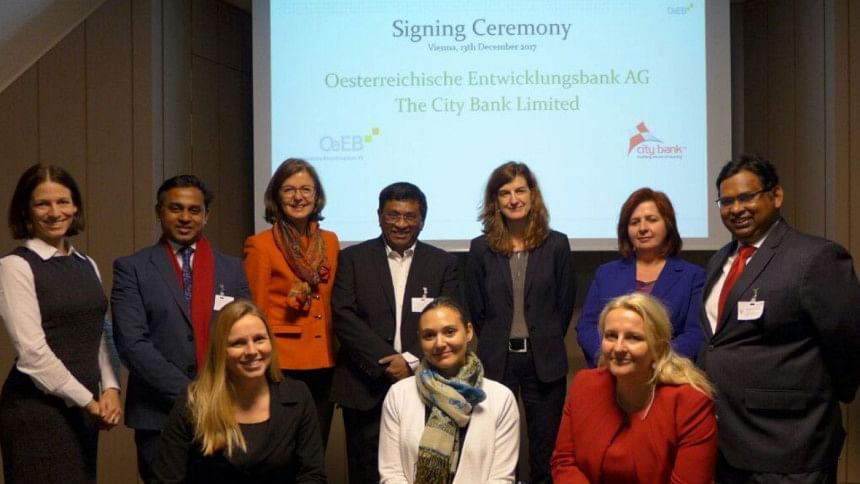 City Bank has recently arranged a fund of $15 million from a development bank of Austria, to support the growing needs of City's small and medium enterprises, garments and offshore banking portfolios.
Sohail RK Hussain, CEO of City Bank; Andrea Hagmann, executive director of the Austrian bank Oesterreichische Entwicklungsbank AG (OeEB), and Sabine Gaber, managing director of OeEB's investment finance division, signed the financial deal in Vienna.
Sheikh Mohammad Maroof, deputy managing director of City Bank; Mahbub Jamil, head of structured finance, and Ilka Vogel, vice president of OeEB for investment finance, were also present at the ceremony.