Bangladesh for more trade, investment with US: industries minister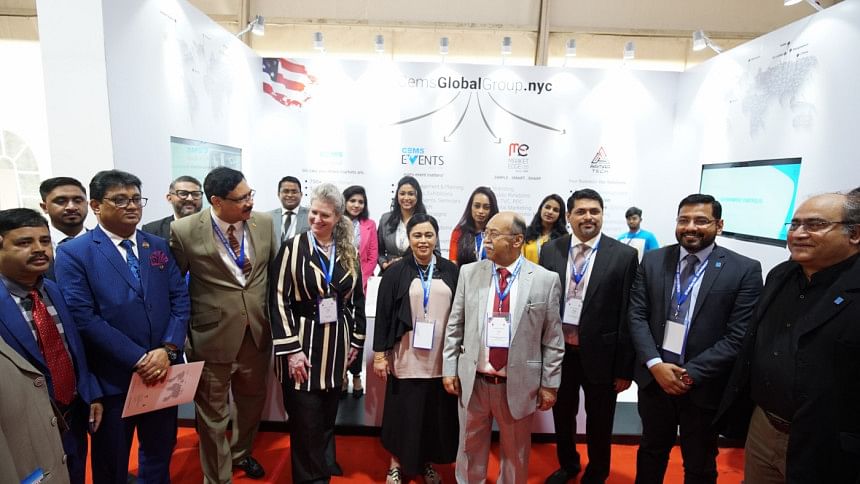 Bangladesh is keen to engage in more bilateral trade and investment with US in the coming days for benefit of both countries, Industries Minister Nurul Majid Mahmud Humayun said today.
"Currently Bangladesh is the 52nd largest trading partner of US and bilateral trade between the two countries is witnessing an upward trend," he said.
"It reached more than $9 billion at end of 2019, which is a remarkable growth and is closing the trade deficit," the minister said while inaugurating the 27th edition of the three-day US Trade Show at Pan Pacific Sonargaon Dhaka.
The industrial policy in Bangladesh provides extensive incentives and facilities to attract foreign direct investment anywhere in the country, especially at the export processing zones (EPZ), he said, adding that Bangladesh has liberalised the trade regime and reduced non-tariff restrictions significantly.
He hoped that the US Trade Show would widen existing commercial ties between US and Bangladesh and stimulate better understanding regrading economic potentials and opportunities.
JoAnne Wagner, charge d affair at the US embassy in Dhaka, said the volume of trade between US and Bangladesh in last year was double than what it had been in 2008.
"US companies are working in development of infrastructure that contribute to economic progress," she said.
She believes the trade show is an opportunity to showcase the mutually beneficial collaboration between vibrant US businesses and people of Bangladesh. 
"We are working hard to support the transition toward industries based on knowledge and technology. That is why we would like to invite American investors to come to Bangladesh and create enduring value in the many potential sectors," said Md Sirajul Islam, executive chairman of Bangladesh Investment Development Authority (BIDA).
The trade show is jointly organised by the US embassy in Dhaka and the American Chamber of Commerce in Bangladesh (AmCham).