State banks weighed down by bad loans
Economists against further capital injection
Default loans in state-run commercial banks soared 10.64 percent, or Tk 5,184 crore, in the first quarter of the year -- in the strongest sign yet of the lenders' apathy towards cleaning up their acts.
At the end of March, the total amount of default loans in the six banks -- Sonali, Janata, Agrani, Rupali, BASIC and Bangladesh Development -- stood at Tk 53,879 crore, which is 48.60 percent of total default loans in the banking sector.
The spiralling default loans in the banks have already created a large amount of capital shortfall. And like always, without any hesitation, the government is swooping in to rescue them.
In the budget for fiscal 2019-20, which will be unveiled by Finance Minister AHM Mustafa Kamal before the parliament today, another Tk 1,500 crore will be set aside for recapitalisation of the state banks.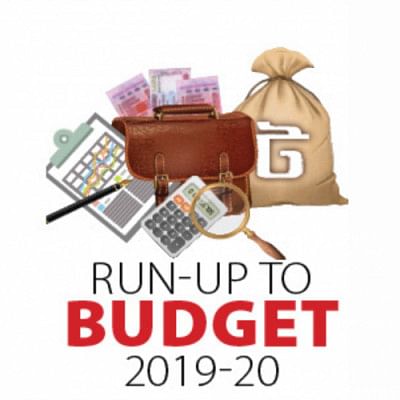 In the last 17 fiscal years, the government had injected a total Tk 20,584 crore of taxpayers' money into them -- without any tangible improvement in their governance and lending practices to show for.
"No country in the globe injects capital into an organisation every year from taxpayers' money. But the practice is completely different here," said Ahsan H Mansur, executive director of the Policy Research Institute.
Despite the capital injection, there is no improvement in the state lenders; rather, their financial health is continuing to deteriorate.
"This way has become ineffective," said Mansur, also a former economist in the International Monetary Fund. 
The government should bring the boards and managements, who are actually responsible for the deteriorating financial indicators of lenders, to book.
"In other countries, there would have been massive debates in the parliament if something like that happened there. But, our parliament has yet to raise any question to the end," he added.
Salehuddin Ahmed, a former central bank governor, echoed the same as Mansur.
"The board and management of the state lenders are accountable for the precarious situation."
The government has been providing capital support for long without giving any target for improvements, he said.
"The only thing that would help the situation is if the government doles out exemplary punishment against the wrongdoers of the banks," he added.
Of the banks, Janata saw a rapid rise in default loans in the first quarter: it soared 24.30 percent to Tk 21,411 crore in the three months.
As of last year, the aggregate capital shortfall in the banks stood at Tk 14,688 crore.
At the end of March, the total default loans in the banking sector stood at Tk 110,874 crore -- the highest yet in Bangladesh's 48-year-history.
The spiral means default loans now account for 11.87 percent of total outstanding loans, up from 10.30 percent three months earlier and 10.78 percent a year earlier, according to data from the Bangladesh Bank. During the quarter, default loans soared a record Tk 16,962 crore.