Bangladesh becomes new chair of South Asia procurement network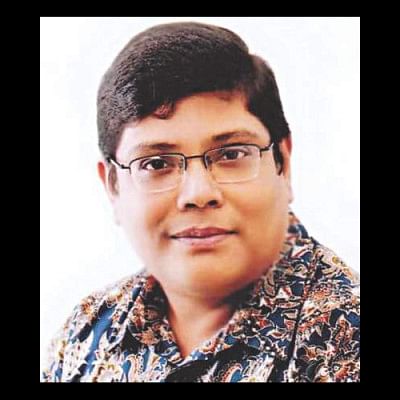 Bangladesh will function as the new chair of the South Asia Regional Public Procurement Network (SAPPN).
Md Faruque, director general of the Central Procure-ment Technical Unit, took over as the new chair from Nazrat Bashir, managing director of the Federal Public Procurement Regulatory Authority of Pakistan, at the end of the Third South Asia Regional Public Procurement Conference 2015.
The three-day conference ended on November 3 with the adoption of the Dhaka Action Plan, a set of recommendations to make procurement performance sustainable, by the eight participating countries.
The CPTU of the Implementation Monitoring and Evaluation Division under the planning ministry hosted the conference in partnership with the World Bank and the Asian Development Bank. The theme of the conference this year was innovation for sustainable procurement performance.
The main objective of the third conference was to provide a platform for the public procurement practitioners and stakeholders to share knowledge and experiences of good procurement practices with a view to continuously enhancing performance in the public procurement system.
The procurement heads of the South Asian countries including Bangladesh discussed and exchanged knowledge and experiences on sound public procurement performance, procurement workforce and professionalisation.
The topics of essential performance elements, electronic-government procurement (e-GP), framework agreements, open data/contracting, strategic procurement for improved performance and performance measurement were also discussed.
The recommendations include identification of resources for establishing a National Institute for Public Procurement in all South Asian countries, development of a framework and tool kit for certification/accreditation of procurement professionals, facilitating internet access at rural areas, among others.
Finance Minister AMA Muhith wrapped up the three-day conference. In his concluding remarks, Muhith dwelt on the importance of public procurement in the South Asian economies.
"Performance, innovation, transparency and best practices are very important in public procurement. At the same time, public procurement is important in functioning of the modern governments." The minister laid emphasis on public-private collaboration. Muhith mentioned some of the recommendations of the conference and said the government would consider setting up a public procurement institute.
Bangladesh has unified laws and rules for public procurement operation, Muhith said, adding that the government is in the process of revising them soon to fulfil the requirements of time and realities in Bangladesh. 
He said e-GP is an effective means to prevent corruption in public procurement. While the country is doing well in e-GP, it needs to be improved further with more coverage, he added.
The fourth conference will be held in Sri Lanka. The inaugural conference took place in Nepal in 2001 and the following event in Islamabad in 2014.