Salaries to rise, but not as desired
Warm-ups against Ind and Pak before CT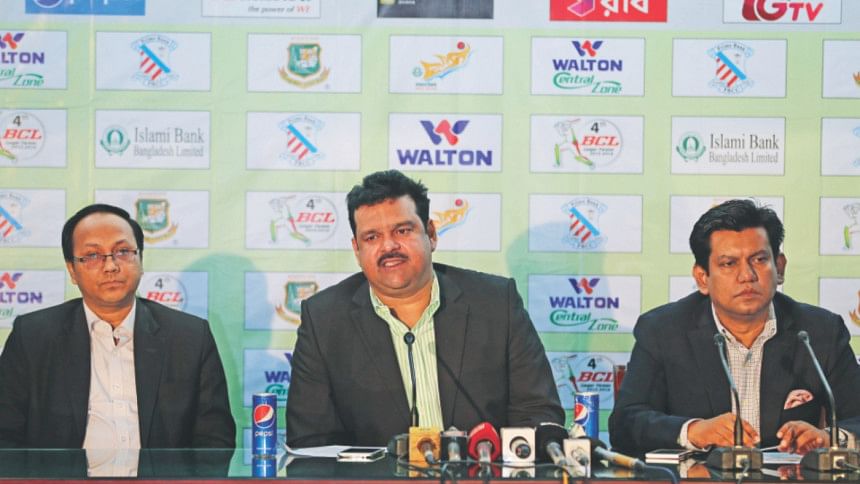 The salary of the national cricketers will increase when the Bangladesh Cricket Board (BCB) offers them a new national contract but it may not fulfil the desire of the players.
"The cricket operations committee has discussed the new salary package of the national cricketers, but the board will take the final decision. There is no doubt that it will increase from the last package," BCB's cricket operations committee chairman Akram Khan told the reporters yesterday at Mirpur.
When asked whether they have any plan to double the figure, Akram said: "They (cricketers) are getting enough bonuses; they got it after the 2015 World Cup and the recently concluded Sri Lanka series. We are giving more bonuses than any other board in the world.
"The number of players we bring to the national payroll is much bigger than the other boards in the world. A player has many sources of income here if he performs well. They have DPL (Dhaka Premier League), BPL (Bangladesh Premier League). Apart from national cricketers we have 80 to 90 players who are also under BCB's payroll. We need to keep the balance but one thing is certain; we are keeping the interest of the cricketers in mind," he continued.
"We are however not only focusing on the national players, but we also keep an eye on players who are doing well in domestic cricket," said Akram.
It was learnt that the national cricketers demanded a massive increase, as high as three times the current number, citing the examples of other boards. The last contract expired in December last year and the board is yet to finalise the new contract four months into the year.
Akram also informed reporters that Bangladesh will play warm-up matches against Pakistan (May 27) and India (May 30) as part of the build-up to the ICC Champions Trophy to be held in England and besides that the Tigers will also play practice matches against Duke of Norfolk's XI and Sussex XI during their 10-day training camp in Sussex.
Akram said that a few back-up players will accompany the team which will fly for England on April 26 as the tour will be a long one; before the Champions Trophy, where Bangladesh have been drafted in Group A along with England, Australia and New Zealand, the Tigers will play a tri-series in Ireland where New Zealand will be the third team.
"We are however yet to finalise how many additional players will accompany the team," said Akram.