'Want to play all 3 formats'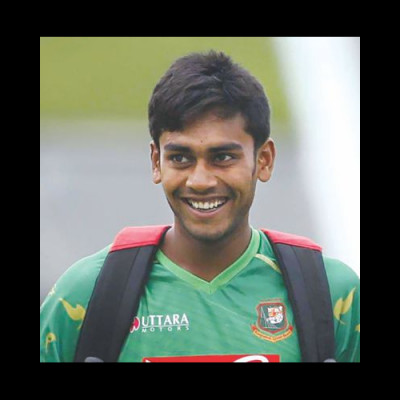 It was the end of October last year and Mehedi Hasan had just taken a record 19 wickets in two Tests against England. It was the best start made by a debutant in a two-match Test series and the next question was obvious.
Would Mehedi find himself a spot in the ODI format for Bangladesh? It was a question that Bangladesh coach Chandika Hathurusingha had answered with a wry smile.
"Let's not jump too quickly. Bowling in Tests and ODIs are two different arts. I don't think he will play ODI cricket very soon," was what Hathurusingha had told The Daily Star after the England series.
Fast forward a couple of months, and surprisingly enough Mehedi was included in the ODI squad for the New Zealand series. He did not get a chance to play against New Zealand, but a series later he featured in all the ODIs against Sri Lanka. He did brilliantly, scalping four wickets and scoring a half-century in the only game that he got a chance to bat in.
His performance in the ODIs compelled the team management to give him a T20I debut in the same series as well. It's quite clear, that in a span of six months, the team management's views on Mehedi has changed quite a bit.
From initially planning to use him as a Test specialist, Mehedi has gone on to break into all formats. He has even found himself a spot in the Caribbean Premier League, which is scheduled to take place later this year.
As a player, Mehedi does not want to be categorised. To him, each of these formats provide different challenges, and the more challenges he overcomes, the better player he becomes.
"As a cricketer, I want to experience everything. I have never thought of myself as a Test specialist or One-day or T20 player. I want to play all three formats regularly and I want to play each format according to its merit. I am preparing myself for that," Mehedi told reporters at the Sher-e-Bangla National Cricket Stadium in Mirpur during training yesterday.
"I enjoy challenges because that brings the best out of me. When there's no challenge, I can't perform. It feels good whenever there is an obstacle, because once I overcome that I become a better player. When I play outside and try to adjust to the wickets over there, I automatically improve," he added.