'Fizz needs more time'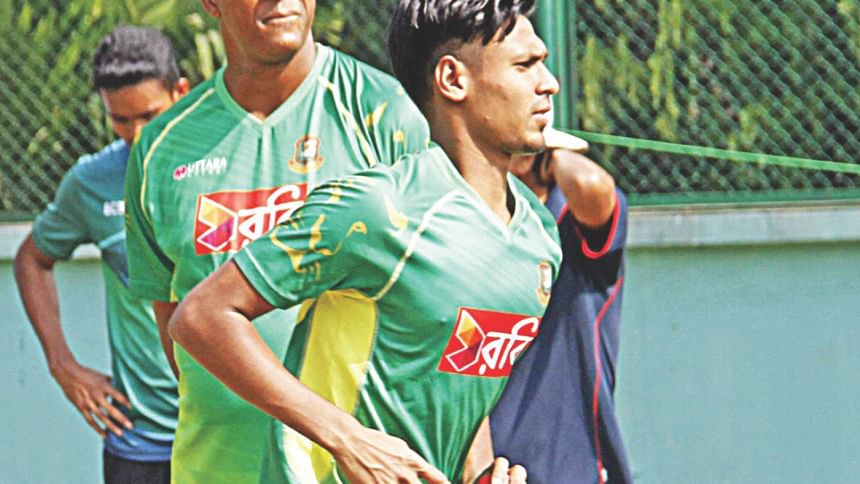 It's a tour that has been described as a historic one by various sporting pundits of the nation. It will only last for around 10 days, but the implication of this series could last for a longer period. A good performance here and tours to India could become more frequent.
In situations like these, you want your best team at the forefront. However, Bangladesh will be playing this Test without their best pacer: Mustafizur Rahman. Now, cricket is not a one-man sport, but there is no doubt the Indians will be breathing a lot easier with Mustafizur out of the picture.
He is a bowler who bamboozled them in his debut series with two five-wicket hauls. He also has a good knowledge of the wickets in Hyderabad, having played in the Indian Premier League for the Sunrisers Hyderabad.
There were a number of reasons provided behind the exclusion of Mustafizur. One of them had to do with the bowler's confidence. Head coach Chandika Hathurusingha indicated that a final decision had been taken with consideration of Mustafizur's own views.
"We have got the medical clearance but it is a totally different thing when you are under pressure in the middle and you have to go bowl and execute your skills. So we had to go by the player, how he feels and what feedback he gives, because medically we can't find anything. So we had to go by his words.
"Most players, well not just players, even normal people when they break something, even a leg, and they are not walking for a long time… you need some time to get used to it. We have to give him more time, probably match-time so that he gets confidence," he explained.
"When he bowled in New Zealand, he was between 120 to 127 kilometers per hour and he used to bowl at 140. We are planning for him to return to peak fitness for the Sri Lanka Tests."
Bangladesh skipper Mushfiqur Rahim was of the opinion that it was better not to risk him just for one Test if he was not comfortable. After all, Bangladesh has a number of series this year.
"We all want Mustafizur to play all three formats always but at the same time, he returned from injury and although everyone says he is fit, only a player can say what the problem really is. I will always want him in the Test team, but we have to keep in mind that we have the Sri Lanka series and the Champions Trophy and the Pakistan series coming up.
"We want a fit Mustafizur to play for us in the long term. It's difficult for any player to play a five-day match right after an operation. I don't remember when he last bowled 10 to 15 overs in the nets. So no matter how good a player is, if he can't bowl at full strength against a number one team then there is no point," said Mushfiqur.
Chief selector Minhajul Abedin has said the left-armer will be playing a few matches in the ongoing Bangladesh Cricket League, the premier four-day domestic competition of the country.