Full-strength India await Tigers
India name 16-man squad for one-off Test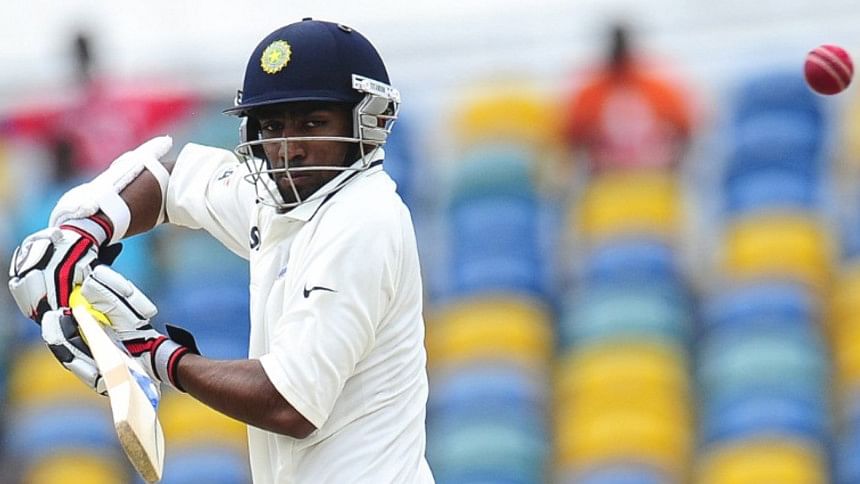 India yesterday named a 16-member team led by Virat Kohli to take on Bangladesh in the historic one-off Test match to be played in Hyderabad from February 9.
Tamil Nadu opener Abhinav Mukund, who will lead India A against the visiting Bangladesh team in the two-day warm-up match from February 5, returned to the Test side after over five years while fit-again wicketkeeper-batsman Wriddhiman Saha  was also selected by the national selection committee headed by MSK Prasad.
The selection puts to rest speculation that the selectors might have picked a second-string side in order to rest some of the big names for the four-match Test series against Australia which will follow.
The inclusion of the likes of Ravichandran Ashwin -- arguably India's most important player in Test cricket -- along with Ravindra Jadeja, Cheteshwar Pujara, Murali Vijay, Karun Nair, KL Rahul and Jayant Yadav makes it clear that India have picked a full-strength team.
Saha was out with tendonitis after the second Test against England in Visakhapatnam and has made a strong comeback in domestic cricket with an unbeaten double hundred to guide Rest of India to triumph in the Irani Cup.
Yadav and Vijay, both of whom have recovered from their injuries, also found places in the squad. Bangladesh will get to prepare against Yadav as he will play in the warm-up game for India A.
Ajinkya Rahane, who missed the last two Tests against England after fracturing a finger, also staged a comeback but it remains to be seen if his place in the playing XI is assured, considering his replacement in the team -- Karun Nair -- struck a triple-century in India's last match.
In the spin department, selectors went for an extra spinner in Amit Mishra to go with Ashwin, Jadeja and Yadav.
This is the first time that Bangladesh will play a Test in India since being elevated to Test status 17 years ago. The significance of the occasion is not lost on Indian authorities who are trying to ensure a full Rajiv Gandhi Stadium.
Abhinav Mukund, a left-handed batsman, has returned to the side after six years. He has played in five Test matches, scored 211 runs at an average of 21.10 with the highest score being 62. His last Test appearance was against England in Nottingham in July-August 2011.
Earlier yesterday, there was drama ahead of the squad selection at a five-star hotel when Indian cricket board official Amitabh Chaudhary was barred from attending the meeting of selectors.
The selection committee meeting was delayed by four hours after BCCI joint secretary Chaudhary was found ineligible to convene the meeting.
The meeting was supposed to be held at 12 noon but Chaudhary, who was present at the hotel, was not allowed to attend reportedly as per the instruction of Vinod Rai, chief of the 4-member Committee of Administrators.
BCCI CEO Rahul Johri chaired the selection committee meeting. The selection committee is headed by former India wicket-keeper MSK Prasad.
When the T20 and ODI squad was selected for the England series, Amitabh Chaudhary was also barred from attending the selection committee meeting by the Justice R M Lodha committee.
SQUAD
Virat Kohli (captain), Murali Vijay, Lokesh Rahul, Cheteshwar Pujara, Ajinkya Rahane, Karun Nair, Wriddhiman Saha, Ravichandran Ashwin, Ravindra Jadeja, Jayant Yadav, Umesh Yadav, Ishant Sharma, Bhuvneshwar Kumar, Amit Mishra, Abhinav Mukund, Hardik Pandya.