Injured trio now 'pain-free'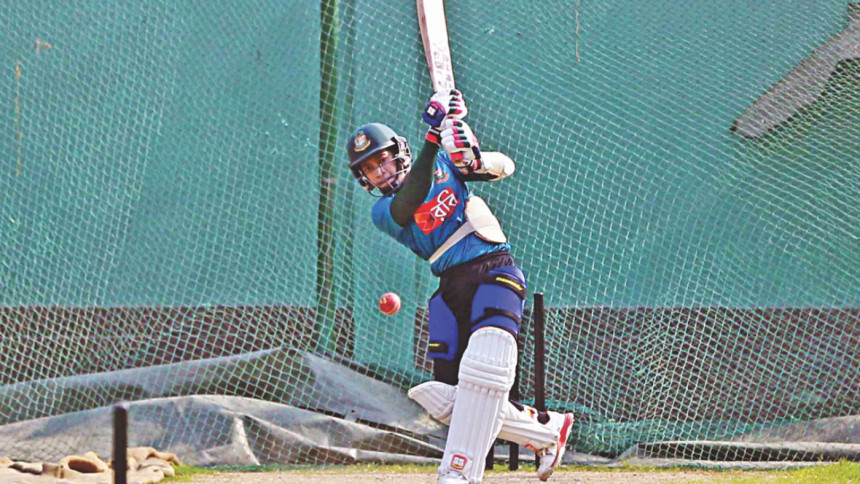 The Bangladesh national team went back to training in Mirpur yesterday for the first time since returning from their New Zealand series. They went through a series of sessions, which were, according to Bangladesh assistant coach Richard Halsall, slightly 'low-key'. The team management plans to increase the intensity in the coming days.
The positive news for the team management is that injured players Mushfiqur Rahim, Imrul Kayes and Mominul Haque spent a pain-free training session.
During the first Test against New Zealand in Wellington, Mushfiqur had hurt his thumb, Imrul suffered from a grade one muscle tear in his thigh, while Mominul bruised his ribs.
According to Halsall, they all did well yesterday.
"Mushfiqur kept today and he was pain-free. The physio put quite a firm plaster around the injured digit and he came through well. It was fairly low-key what we did today but yeah, he was pain-free.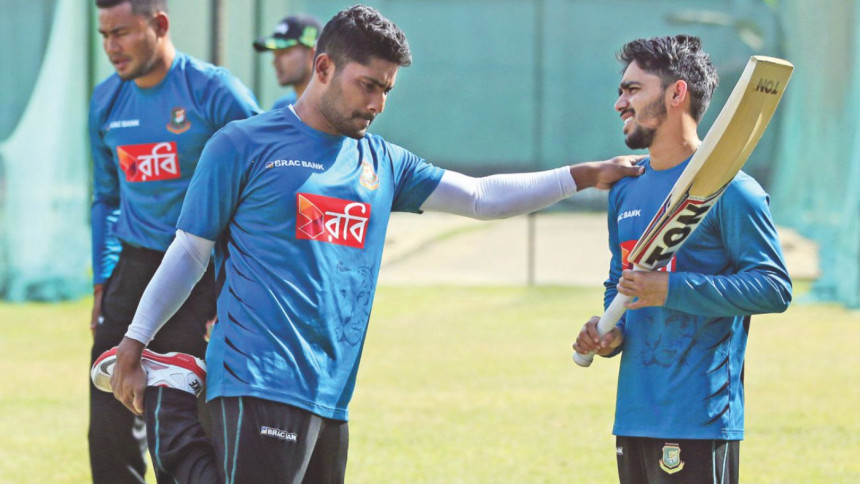 "Imrul and Mominul also came through pain-free following the rigorous fielding sessions. We will see them today [Tuesday] morning as well. They will have a batting session tomorrow and a slightly more vigorous fielding session as well. They didn't have to do any diving too," Halsall told reporters at Mirpur yesterday.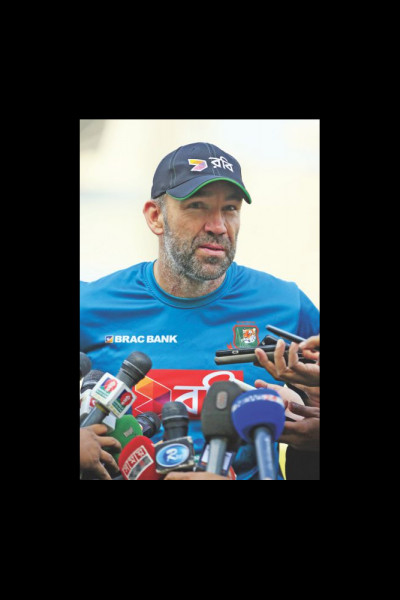 Bangladesh's fielding in New Zealand was not up to the mark. They dropped quite a few sitters, which really hurt them on an ill-fated tour.
"The fielding was very disappointing. 16 to 17 catches going down, you don't expect that from our group. We have been excellent in the last two years, so this is a concern. We have to work on this," said Halsall.
When asked if the unfamiliar weather and the wind were the main reasons behind the dropped catches, Halsall replied in the negative.
"You drop catches either because you are technically not very good or you are not mentally in the game or it's a combination of the two with some players. It's a technical issue with some and it's a mental issue for others. It's different for each individual. It's never a black and white problem.
"So, we will look at them individually. We will look at how many we caught during practice, where we managed to take those catches during practice and all that. It was never really that cold. In fact, the New Zealanders were as mystified as us regarding why they dropped so many catches. They were as concerned as us regarding the number of catches going down," he said.
When asked about the management's plans regarding the Hyderabad Test, he said: "I am sure the captain and head coach will sit and look on that. The last time I was in Hyderabad, England went in with one spinner and three seamers and that was not enough.
"We should have gone with two and two. But that was four years ago. Hyderabad was a good batting wicket and India have been producing good batting wickets recently. They haven't produced wickets that have turned from the start lately, so your seamers will have work to do," he added.