Rabbi dreaming of Kohli's weakness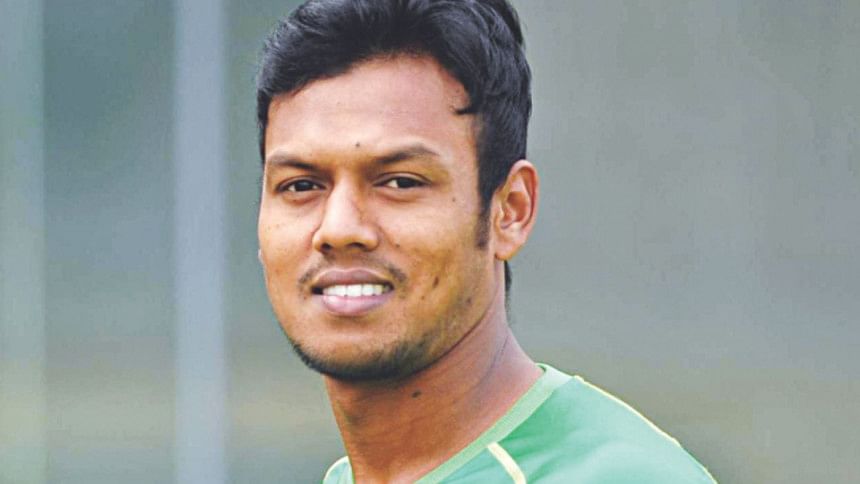 Pacer Kamrul Islam Rabbi has a very simple method: read batsmen accurately, especially their weaknesses, to earn success in international cricket.
Getting the prized scalp of New Zealand captain Kane Williamson's wicket was a dream held by the right-arm paceman before the tour and he fulfilled it by exploiting Williamson's weakness to the out-swinger.
Now, he has a dream to get the wicket of India skipper Virat Kohli when the Tigers play the one-off Test starting in Hyderabad from February 9.
"Williamson wanted to know what kind of weakness I see in his game. I replied that he has a weakness to the away-swinging ball on the off stump. He then told me that finding his weakness will help me be successful against other batsmen in the future. It is very important in international cricket to read the opponents," said Rabbi while talking to reporters in Mirpur yesterday.
"Everybody dreams of scalping the big one. When I started playing cricket I dreamt of getting the scalp of Sachin Tendulkar, which would have been a big achievement, but he already retired from cricket. But If I am able to get the wicket of Virat Kohli in the coming series, it will be one of the biggest achievements in my life because the Indian captain is now one of the world's best batsmen," he said.
The 25-year old pacer toured India with the Bangladesh A team earlier, so he has knowledge of the conditions, which are altogether different from New Zealand and similar to home conditions. But Rabbi believes that it will be a tough tour, especially for the pace bowlers.
"When we played against them [India], nothing seemed different. Their weather, culture and many other things are similar to us. But India is a much tougher Test side and they have a lot of performers. It will not be easy to play against them," he opined.
He was however also optimistic about Bangladesh. "All our important players have been playing international cricket for long, they are performers and they have the ability to play big innings. We will be able to return from India with a good result if we can play to our potential."